What is VoIP?
Voice over Internet Protocol (VoIP) is a phone service based on the internet. Using VoIP, you can easily make digitized phone calls through the internet, instead of using traditional phone lines. VoIP phone services use a unified method to deliver phone traffic around the world. Many companies use unified internet-based communication service, so all calls are high quality.
If you use VoIP, you won't need traditional phone lines or hardware because the technology uses software and the internet. VoIP uses UTP cables or a WiFi connection, which means ISDN cables are not needed any more. ISDN cables are the old way for telephone networks to transmit both data and voice over digital technology. This means you can cut costs on the installation of these cables and you don't have to have someone maintain your network wires.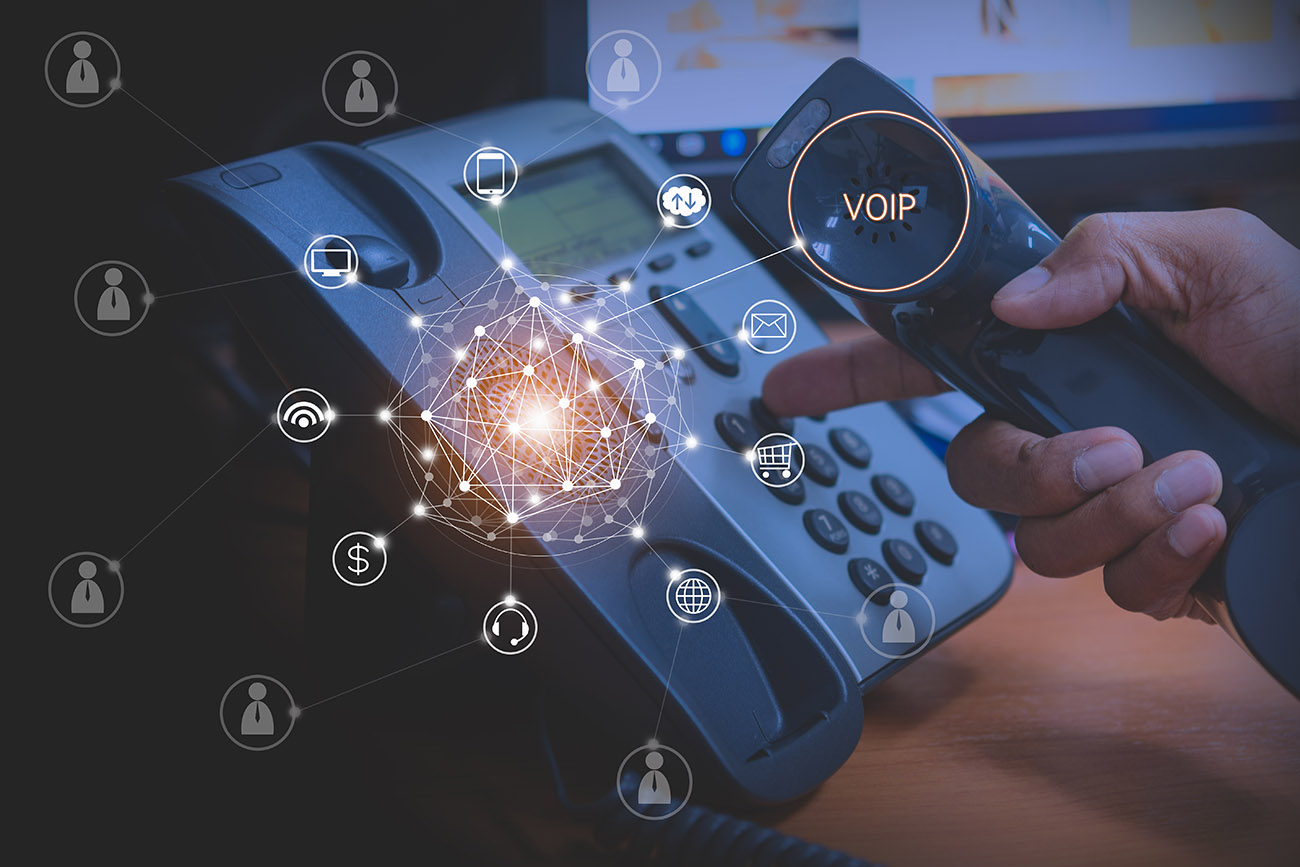 How does VoIP phone services work?
In the early days, Voice over IP (VoIP) was a software that records a voice, programs it in a digital signal, then compresses it to send over the internet. Oftentimes, this was used as a voicemail.
However, businesses found that VoIP wasn't that great because you couldn't have a conversation in real-time. So, in the late 90s and 2000s, VocalTec (the company who created VoIP) created software that could maintain an ongoing call over the internet. Nowadays, businesses can call their clients from anywhere in the world with an internet connection.
How is VoIP better than traditional phone services?
Within the last 10 years, many businesses have changed to VoIP phone systems. Here are a few reasons why you should consider changing your phone services to VoIP.
Call quality
New compression and decompression methods have allowed software companies to improve Voice over the internet. Many VoIP phone systems are in high definition, so you won't have any problems hearing someone else on the phone. If you compare both VoIP networks and cable networks, you'll see that VoIP is more consistent and better quality because of the new technology these services use.
Simplified equipment
VoIP is becoming a more sustainable choice for small businesses, as a VoIP phone solution doesn't require installation of specific equipment, or an IT staff member to maintain it. For example, you don't need manual phones to transfer a prospect. Many business leaders have switched to VoIP because it saves your business time and money. The low cost, improvement, and growth of VoIP technology make it the best choice for your business.
Scalability
When you're using a cloud-based solution, it's easier to add phone lines when you hire a new employee. VoIP phone systems make it easier to set up new communications channels, especially with routing incoming calls. One of the main features of VoIP software is that you can route incoming callers to the correct department, without any human intervention. It's never been easier to impress customers and it only takes a few minutes to set up.
One of the biggest benefits of a VoIP phone system is that you can have a large number of remote employees. This allows employees to always have their business phone line with them regardless of their location.  Many VoIP phone systems have a mobile phone app that is set to ring when a customer is calling an employee's business phone number. 
Also, many applications permit employees to make calls from their mobile device using their business line. Having a VoIP phone system makes it a lot easier and more flexible for employees to work from anywhere, while always remaining connected and in touch with them.
Service Maintenance
If you decide to change from a traditional phone system to a VoIP phone service, you might save yourself a maintenance headache. As traditional phone systems need to receive maintenance at least once per year, this means you have more expenses and the need for personnel to maintain these systems. VoIP phone systems run on their own software, which saves you the yearly maintenance fees, making it the best option for your business.
Service Cost
One of the main reasons customers want to convert from a traditional phone system to a VoIP phone system is the cost. VoIP service providers charge a monthly fee per user, rather than charging by minutes or hardware. In the long run, this saves time, money, and improves quality for your business.
Some VoIP service providers actually offer free services, like google voice. But you will not have all the unique features if you choose free services.  With VoIP phone service, you also save money on the special equipment you need for a traditional phone service. This includes wiring, switches, internal servers to store phone calls, and more.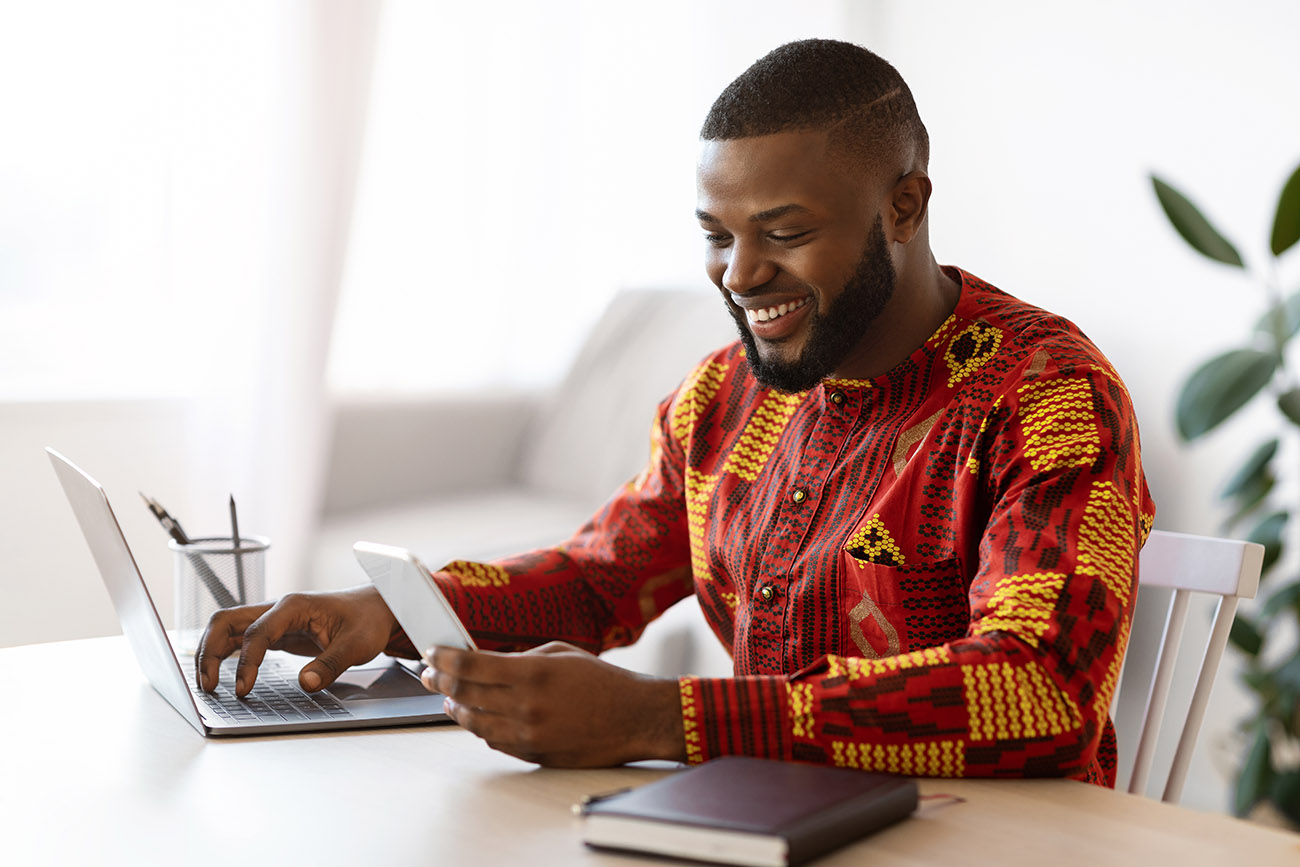 Advanced features
VoIP phone systems can also do traditional phone system calling features like holding, transferring, call forwarding, and much more. Also, with VoIP, some features like call recording are a lot simpler than the traditional phone service. With VoIP, it is very easy to record a digital file of the call and play it back instantaneously.
VoIP phone services can also provide business tool integration, which permits your calls to integrate with more communication services, such as email or chat. Many businesses use this omni-channel approach and store communication information in their CRM. 
VoIP phone service also provide some unique features including:
– Call routing
– Call forwarding
– Mobile App
–   Priority alerts
– Voice calls
– Video Conferencing
–   Toll-Free number
– Speed dial
– VoIP caller ID
– Custom ring back
– Custom music on hold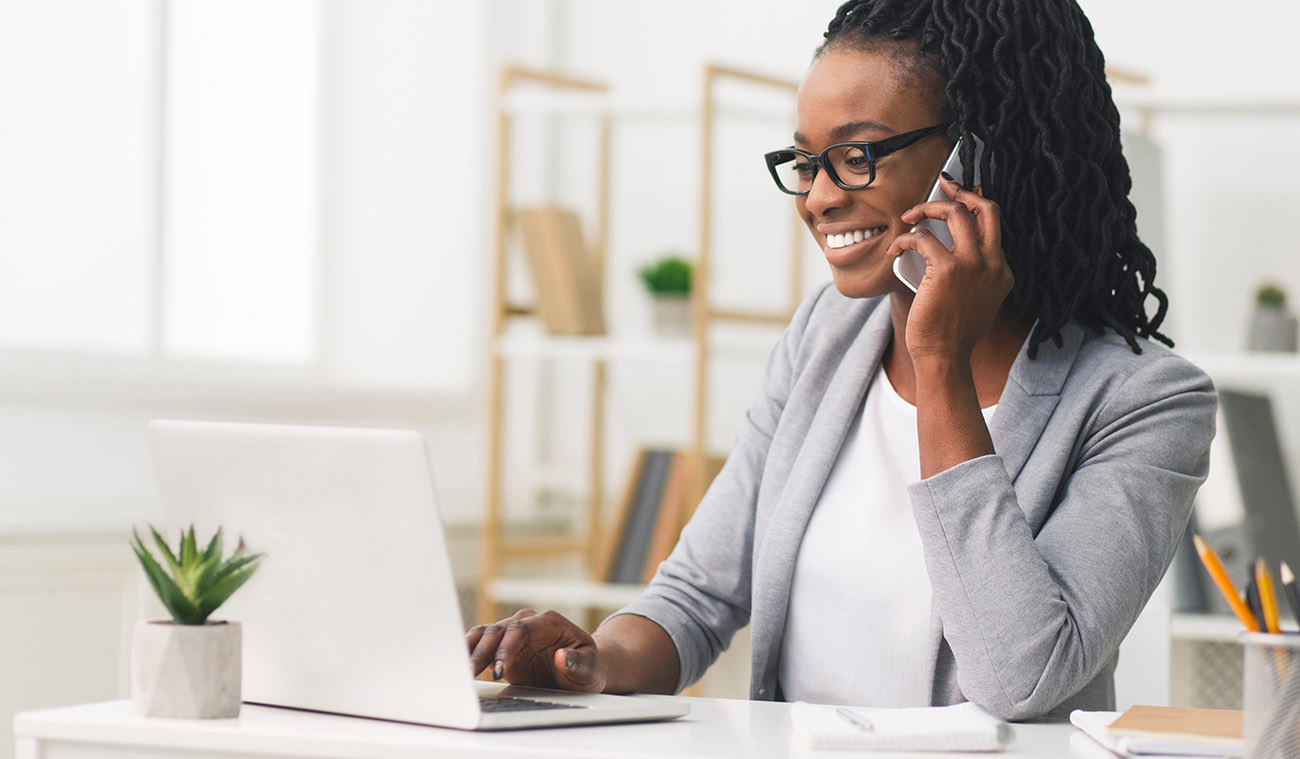 Why will VOIP improve your business productivity?
VoIP phone systems increase the productivity of your data network by putting your phone system on the same digital network as the business, reducing the need to run two different networks.
When you transform from a traditional analog voice service to a VoIP phone service, everything will run much smoother, increasing your productivity.
Lets You to be In Control of Your Voicemail
The voicemail tool is one of the most important tools, as it guarantees you will never miss a customer's message. Yet, going through all these voicemails each morning can be very time consuming and boring. But the VoIP phone service will allow you to boost your productivity by giving you all the control over your voicemails using features like "voicemail to email".
VoIP phone systems record and convert all your phone messages to text and send them to your work email address, all you need to do is activate the "voicemail to email" feature. This feature will make your life much easier because you can quickly look through and respond to your missed messages.
VoIP will Save You Time
VoIP phone systems offer a wide range of unique features that will save you a lot of time and greatly improve your productivity. VoIP phone systems also allow you to easily communicate with your colleagues from anywhere in the world and at any time, using the video conferencing. VoIP also has features that make it easy to arrange your customers by priority and increase efficiency, using "auto-attendant", "smart answering systems", and "call waiting".
VoIP Simplifies Working Remotely
Nowadays, most of the world is working outside office spaces and employees prefer to have remote working schedules. VoIP is amongst the software that allows the workforce to become more mobile. Both employees and businesses are happy because this kind of technology is improving productivity while allowing employees to have a better work-life balance.
Thus, if you are still relying on a traditional phone system, you're going to be facing some challenges. Upgrading to a VoIP phone system is a very important step to improve and upgrade your business, and make remote work easier for your employees.
No matter where you or your team are, everyone will have access to the company's VoIP phone system and their work phone number. This makes working so much easier for you and your employees, because you can be on the go and available.
It can be hard to uphold productivity if your customers are struggling to reach you. Luckily, the VoIP phone system makes it much easier for you and your customers, by guaranteeing that all your customers receive the help they need without missing their calls.
With the cloud-based VoIP phone system, your customers' calls will automatically be forwarded to any available agent using the automatic call forwarding feature. The system can also be programmed to automatically reroute calls to your personal phone number if no agent is available, so that the customers' calls are always answered.
Conclusion
Now that you know all about the VoIP phone services, its advantages, and its unique features for your business, you should immediately consider upgrading your business phone system.
Want something specific to be covered about ways to improve your business using VoIP? Reach out to us at marketing@dyl.com