System and Process Flow
With the #1 Farmers Agent in Texas and #2 in the Country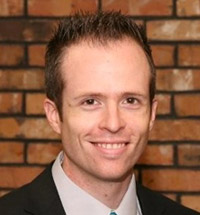 Brian Scott
Blue Vase Winner
Agency Owner
Farmers Insurance
---
In only three and a half years, Brian has gone from being a Reserve agent in the District Office to having an 8-person staff, writing 3500 Policies in Force. Breaking into the insurance business at an exuberant 20 years of age easily tagged him as the youngest Farmers Agent in Texas. Add to his age the fact he was new to the area, meant that all the straightforward and easy ways to generate a client base were all but obsolete for Brian. He began to think outside of the box to discover ways to write more contracts and generate positive leads.
• Writing more policies with minimal effort
• Building a transparent and accountable team
• Creating new business through lead generation & referrals
• Using social media to benefit your business
• Generating an effective emailing process through automation
• Targeting your specific demographics
Call to get more information from a sales specialist.
1.855.357.9249
Or, fill out your information to have one of our sales professionals contact you.
Also learn Brian's favorite DYL features and how he used them to benefit and grow his business into the #1 Farmers Agency in Texas. DYL seamlessly integrates with your existing software to make populating complicated forms simple and straightforward. Learn how Brian utilizes other features to run his agency such as, unlimited call recording and texting. Streamline and simplify while simultaneously increasing your revenue and public image with DYL Business Phone Service. Call DYL today at 855-357-9249 for your 1 on 1 demo!