Creating a Breakthrough Agency
With Bart Baker,
15 times President's Council winning Farmers Agent and author of "The Breakthrough Insurance Agency" and "If an Elephant Sits on You, are You Covered?"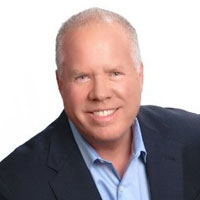 Bart Baker
Agency Owner
Farmers Insurance
---
As a 15 time President's Council winner, Bart Baker has been among the top 1% of Farmers agents in the United States. You may be asking yourself how he has become so successful in such a competitive market. In his 28 years as an agent, Bart has developed a breakthrough process for scaling and maintaining an efficient insurance agency without going into debt. In this interview, he will teach us some of his secrets for success and development.
In this exclusive webcast with DYL, you'll learn his methods for:
• Successfully scaling your office
• Fund growth without going into debt
• Maximizers, multipliers and measurements!
• Plan, hire and repeat!
• Team member motivation and reward system
• Writing more policies with minimal effort
• Gap Elimination process
• Cross selling existing clientele
• Automation of the review process
Call to get more information from a sales specialist.
1.855.357.9249
Or, fill out your information to have one of our sales professionals contact you.
Bart is a firm believer in a zero debt business policy and gives us a sure fire way to fund growth without outside financing. Learn his favorite DYL features and how he used them to benefit and grow his business into one of the leading Farmers agencies. DYL seamlessly integrates with your existing software to make populating complicated forms simple and straightforward. Optimize your phone system for the ultimate business platform. Learn how Bart utilizes other features to run his agency such as; Call routing, auto-dial, texting, call recording and lead generator. Streamline and simplify while simultaneously increasing your revenue and public image with DYL Business Phone Service. Call DYL today at 855-357-9249 for your 1 on 1 demo!