Mastering Telemarketing
With Troy Greenway,
#1 Commercial Allstate Agent in the Country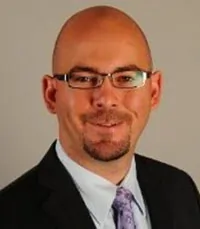 Troy Greenway
Agency Owner
Allstate Insurance
---
Having the highest monthly call volume of any DYL customer of all time doesn't come without some coordination and investment. Before he started with DYL, Troy Greenway combined 3 different companies to achieve the business platform that could handle the call volume he was seeking. However, that still didn't do the trick. He teaches us how he found DYL, optimized his business and used this software to neatly place his office in the #1 commercial agent spot in the country. How does he average 500 quotable leads per month?
In this exclusive webcast with DYL, you'll learn his methods for:
• Writing more policies with minimal effort
• Building a transparent and accountable team
• Integrate DYL with internet lead companies
• Listen in feature for training staff
• Strategies for optimum growth
• Creating new business through lead generation & referrals
• Protection from E&O Claims
Call to get more information from a sales specialist.
1.855.357.9249
Or, fill out your information to have one of our sales professionals contact you.
Troy remains firm in his belief that accountability and transparency build strong team members. Learn Troy's favorite DYL features and how he used them to benefit and grow his business into one of the leading Allstate agencies. DYL seamlessly integrates with your existing software to make populating complicated forms simple and straightforward. Optimize your phone system for the ultimate business platform. Learn how Troy utilizes other features to run his agency such as; Whisper feature, call recording, data tracking and texting. Streamline and simplify while simultaneously increasing your revenue and public image with DYL Business Phone Service. Call DYL today at 855-357-9249 for your 1 on 1 demo!