How many times have you drafted the same email to leads and prospects? How many times have you spent researching clients on their various professional and social media pages?
If the answer to either question is more than ten times, then you need sales automation.
It's no wonder almost 30% of sales tasks can be automated with the technology we have today.
But knowing which tasks to automate and how to automate them is an important process you should know, before starting. With this guide, you'll have the best possible knowledge going into how sales automation can improve your company's sales process.
What is Sales Automation?
Sales automation is the use of software and services to automate repetitive, manual sales tasks that take up an unnecessary amount of your time with the goal of improving sales effectiveness.
In short, the goal is to generate leads faster so you can close deals more efficiently and increase profits.
To do this, advanced digital software (sometimes artificial intelligence) scans the web at lightning speeds and organizes all your sales documents and templates into easily available locations.
Here are some examples of how sales automation tools can help:
The overall goal of sales automation is to guide potential customers through the sales pipeline from start to finish as quickly and with as little manual work done as possible.
But that isn't to say that the entire process should be automated. Doing so would make you come off as too much of a spambot. You might need to integrate your new sales automation strategy seamlessly within the existing structure of manual tasks.
How Does Sales Automation Work?
You now know the basics, so let's see how it works. The best way is to imagine your sales funnel, which is the journey your customer takes from the awareness to decision stage and all the important hurdles to jump through along the way.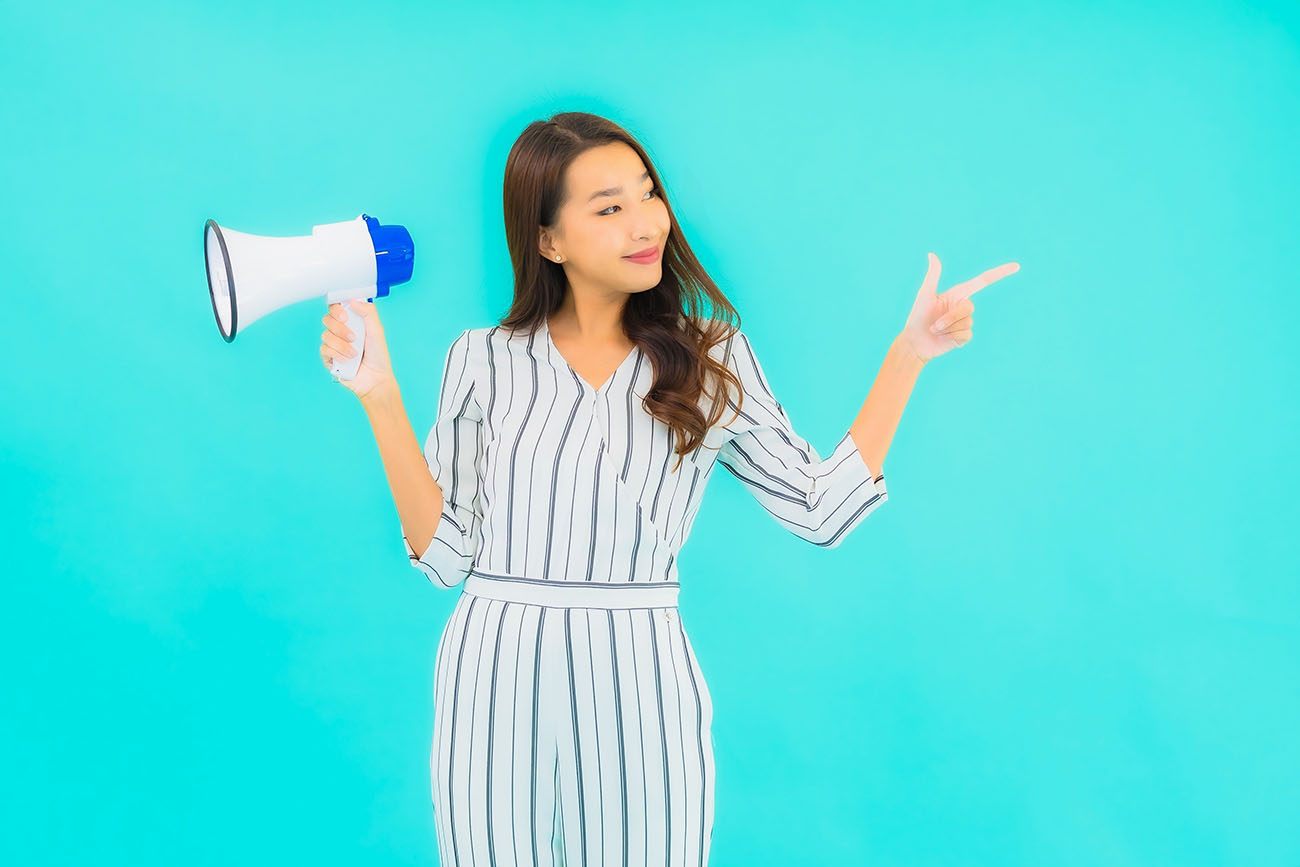 Awareness Stage
One of the most time-consuming tasks for sales is looking for prospects in a vast sea of professionals. The task itself can seem overwhelming, but the automated solutions can help you tremendously.
One of the most efficient tasks to capture leads is lead magnet automation. This relatively simple strategy is effective because it gives the potential lead something of value in return for just their email address and maybe other basic information. The process to set this up is done in three easily repeatable steps:
Design a welcome email that your prospect will receive after submitting their email address.
Create a form on your website, usually on a page that receives a lot of incoming traffic and embed it to opt-in via email submission.
Create a workflow that auto-sends the email from step 1 to those who opt-in on the form in step 2. This is your lead magnet because it essentially pulls in another prospect and helps grow your list.
You can be creative in what exactly you're asking the person to opt-in for, sometimes offering a PDF or piece of content they will find useful. Doing this is important because it not only lands you with an interested prospect but also provides them with value in return.
Another important example is the landing page, which can be built according to whatever specifications you require. You want prospects to take a chance and make the first move, but that can only be done by giving them the proper boost they need.
The whole purpose of automating the awareness stage is to simplify the process of a prospect submitting their information and moving them to your next stage: consideration.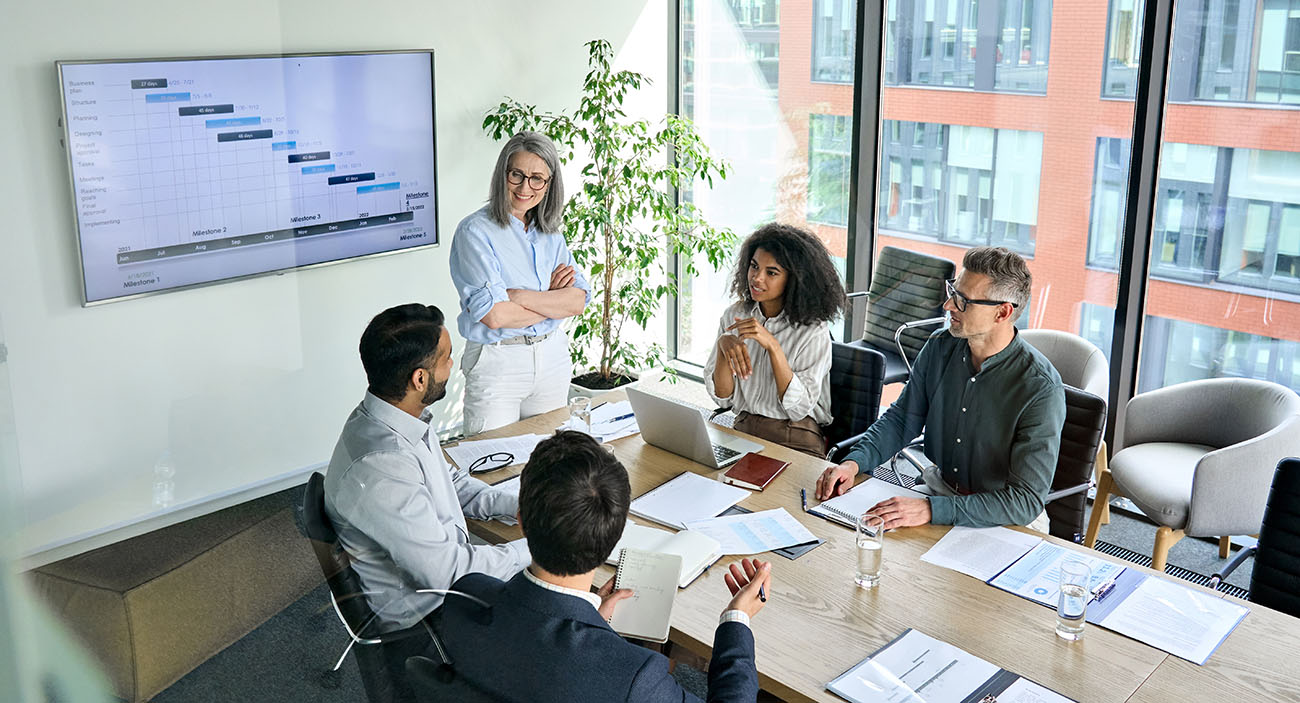 Consideration Stage
This stage will be the longest and perhaps trickiest. It can take months of emails and communication that needs to be tracked in an organized manner. In other words, this stage requires communication automation.
Automated processes will help you with everything from research, data entry, follow-ups, activity logs, and record generation. Let's look at each of these individually to see how effective sales automation can aid in this lengthy stage.
Research: Having a list of your leads' email addresses isn't enough to begin the process of turning each one into a customer. The time-consuming process of filling in their details can be done with selected filters and rules with the appropriate automation software, as will be explained in more detail later.
Data Entry: Related to the research done on leads to convert them into qualified prospects, you will have massive amounts of data. Not only from leads, but also from how they're interacting with your site's content and at what stage in the process. And from members of the marketing team and sales managers providing additional data to help your sales reps.
Follow-ups: In the consideration stage, follow-up emails back and forth will take the most time. Your goal is to progressively convert a lead to a customer. Therefore, each emailed piece of content should reflect that progression. It's very difficult to keep track of this for sales reps with many clients, so automated follow-ups is an amazing benefit.
Activity Logs: To keep track of follow-ups and what the sales reps are doing over time, activity logs are necessary to track that progress. But having a record of everything a sales rep does for each of their clients is a full-time job in itself, so automated activity logs are essential. This will greatly help sales managers specifically, because it will let them know how best to utilize different sales reps according to their abilities.
Record Generation: These will be the recorded entries managers will rely on when figuring out the skills of sales reps. But because managers have many important tasks across the sales team, generating records is increasingly reliant on automated processes.
The consideration stage is vitally important. It's where potential customers are given the best possible treatment. But remember, it shouldn't be completely automated. Otherwise, it will seem too much like spam. This stage will test qualified prospects as they decide to become customers.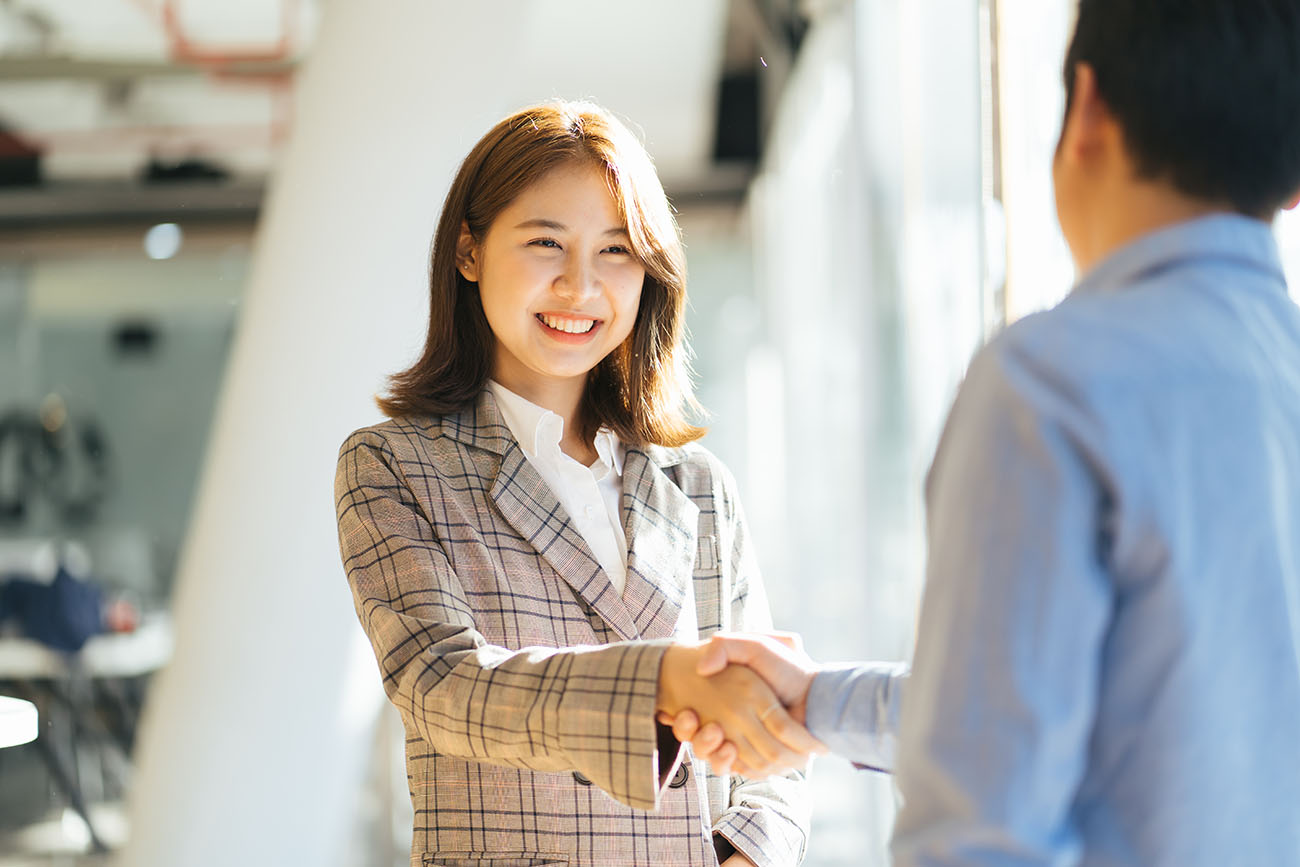 Decision Stage
This important deal-closing stage is the culmination of all the previously automated tasks, which should result in a diverse list of potential customers.
Whereas with email sequences, sales automation can do much of the work. But when entering this stage, sales reps will need to pay closer attention to detail. Each customer is different and will therefore require different methods and speeds to close a deal.
But that doesn't mean automated tasks can't keep track of each customer's needs. By having enormous amounts of data automated from months of interactions, you might know what the potential customers need more than themselves. Your sales reps at this point should have all the information they need to close more sales.
Keep in mind that from the awareness and consideration stages all the way to the decision, the goal of sales automation is to accelerate your sales process. The biggest way companies are doing this today is through using sales automation software.
Sales Automation Software and Tools for Sales Teams
Every sales team will have different forms of software for all their automated needs. But in general, sales automation software should provide an efficient and centralized way that helps the sales reps focus on more important tasks.
Building a Strategy
But first you must ask yourself the question: how do I want to build my sales automation strategy?
Answering this will go a long way in determining what kind of sales automation software you need. Here is a step by step checklist you should use to better define your strategy:
Know your goals. What product or service are you selling and what's the best method of getting it to customers?
Know your customers. Building a buyer persona is a common and useful tactic, which gives the marketing team important clues to the type of content they should create and for whom.
Know your customers' journey. Being able to anticipate the next step will ensure the consideration stage doesn't take too many months of trial and error.
Know your leads. As will be mentioned in greater detail below, lead scoring is an important process that rates leads according to the importance placed on their journey.
Know your relationships with customers. Make sure your existing customers feel they are being heard and properly accommodated to.
Know your measurements of success. Implementing a new strategy, especially one that automates many tasks, will need to be measured often and in detail.
After getting a better understanding of each of these steps, you can take the crucial step into choosing the right software for you and your sales team.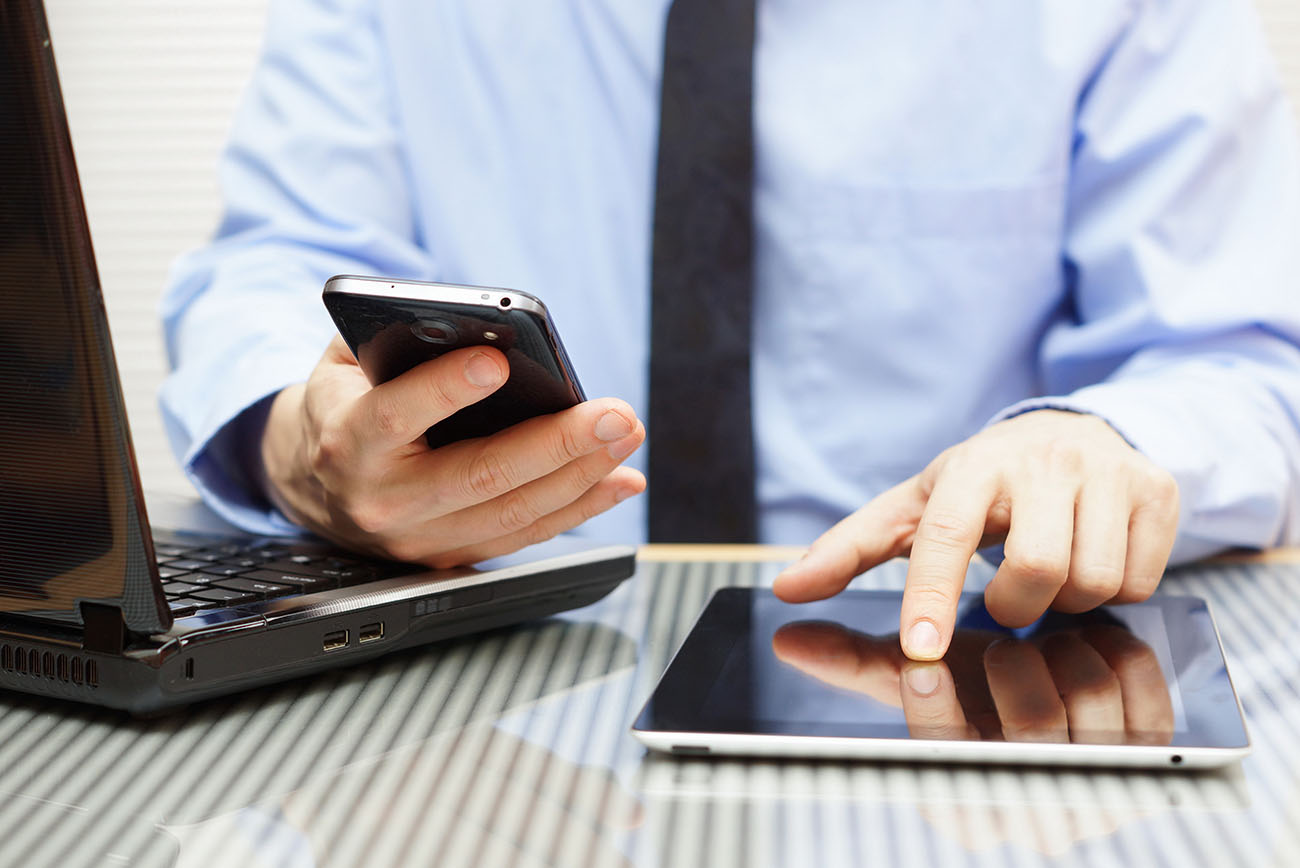 Software and Tool Essentials
Whether you're creating email templates or automating the sales funnel, software can help you automate nearly all functions. To make it less intimidating, here are some essential functions you will want to consider basing your software strategy on.
1. Prospecting
As discussed briefly above with the lead magnet, prospecting is a form of lead generation that starts the conversation between a potential customer and your service. The goal of automation software and tools would be to maximize the number of opportunities to convert a prospect into a lead.
Some services use advanced AI-powered software to crawl the web to find people interested in your service, which can be adjusted to almost any metric you can imagine. As you know, maximizing the amount of time spent on promising leads is crucial, so finding them and building your important contact list should be made as easy as possible.
In addition, there are tools to help generate sales proposals to perfectly match the intent and interests of prospects, which gives them better insight into your commitment to helping them.
2. Lead Enrichment
This is the process of gathering data on your newly found leads to determine who they are, what they're interested in, and why. In short, this step is about data entry. Therefore, automation software can easily manage the busy work involved with researching people and companies online.
The right software is important here because if you have the best information, then you will have an edge over the competition going after the same leads. A small business can find a lot of value in this regard.
3. CRM
Customer relationship management software is one of the most popular forms of software for lead management. It manages the important function of centralizing and automating the sales process itself, which guides leads into customers.
Today, sales teams can't function without CRM tools, which get better every year as more companies rely on them. It automates all the small details of customers, including email addresses, sales history, sales funnel stage, and how someone interacts with your content and emails.
But not all tools come in the same shapes and sizes. Some will help you with organizing all your communication channels while others offer lead generation tools.
For instance, DYL is a cloud-based service that lets you communicate in the same platform that creates workflows to automatically reach out to new prospects and leads. And it offers a lightweight CRM service that helps automate the sales funnel.
Lastly, CRM is a great tool to integrate the marketing team into the sales process by centralizing their content into easy to reach locations for the sales team. And in return, the sales team can provide important feedback, using the same CRM interface, to help improve the marketing team's content.
4. Email and Video Templates
Something we've all had and probably continue to do is craft the exact same email but with a slightly minor change in detail many, many times. Therefore, you know how much of a time saver it could be if that process was automated.
There are a number of solid software options for email templates, which offer a wide range of options for the types of emails you need. It would come in handy the best during the consideration stage, which requires a lot of similar emails.
Like email templates, a few software options offer video template services for those that need it. As more companies are relying on Instagram and TikTok to get their products seen, having a video service software can go a long way. Plus, hiring video production crews is costly and takes a lot more time.
5. Meeting Scheduling and Sales Calls
Basic communication services are the link between prospects, customers, sales reps, and the company. Simple yet important tasks such as scheduling meetings and calling clients or team members can become difficult to manage and lost in the administrative fray.
While some CRM services offer these in addition, there are software tools built for handling communication, both internal and external, which includes the ability to schedule in advance automatically.
Let automated services manage this work for you so you can focus on the more important sales tasks.
6. Deal Management
Like CRM software, tools can help sales reps automate the deal process involved with converting prospects into customers. They can give you as much personalization as you need for each client without hindering the time-saving process.
Helping with the entire deal process is broader than the previously mentioned software tools, so this one can be the trickiest to perfect if you were to adopt it. But in general, having your deals managed through automated processes is a great benefit that is worth exploring.
The two most essential functions here are contact and deal creation.
7. Sales Managers
Sales reps aren't the only beneficiaries of sales automation. Managers have many administrative duties that can slow them down in their tasks of running a smooth sales team, so automation can help alleviate that.
The tasks that can easily be automated include email reports on sales reps, the assigning of leads to the best possible sales rep fit and scoring leads according to the information gathered in the lead enrichment stage, which helps the sales manager know how best to delegate tasks.
If the job of the sales manager is to increase revenue through leading a robust sales team, then automating these and other basic tasks is essential.
8. Sales Enablement
Saving the best for last, sales enablement tools are the best possible way to improve sales performance today. In short, sales enablement is a strategy that provides the sales team with everything they could possibly need to complete their job.
Therefore, enablement tools increasingly rely on automated techniques. In one report, more than 75% of survey respondents claimed their sales increased with the implementation of sales enablement tools. So why shouldn't you combine sales automation and sales enablement?
In particular, there are many additional benefits to having a data-driven sales enablement team, especially when it comes to automating tasks requiring large amounts of data. The benefits can be quite important:
Informing and leading with accurate information
Having the best information for sales reps on hand
Uniting the sales and marketing teams for one goal
Reducing the risks and uncertainties
Find out how you can build a powerful sales enablement team that will give your sales team the support they require.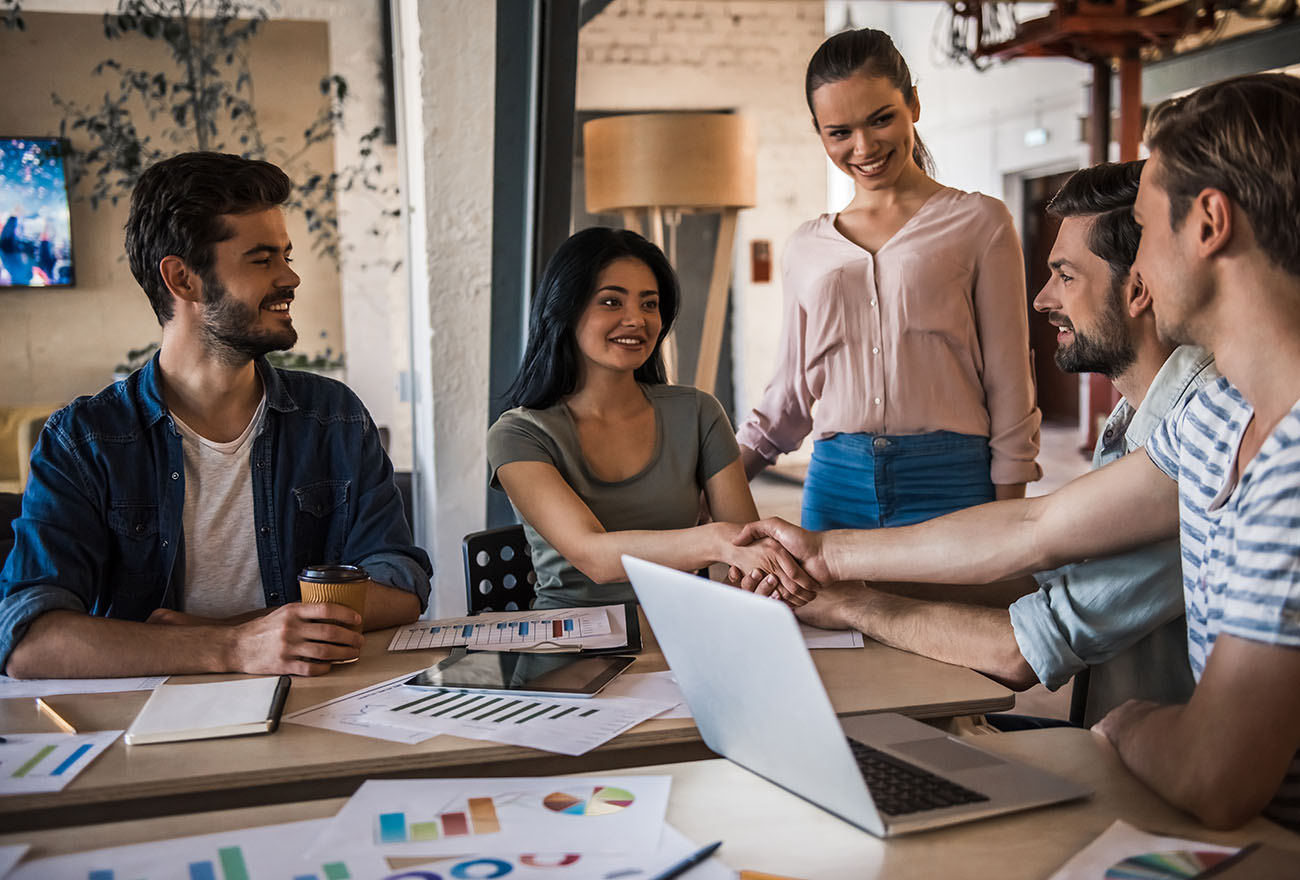 Sales Automation Best Practices
Now that we've seen the many methods in which automation can help improve the sales process from start to finish, these are the best practices to keep in mind.
Know Your Strategy
Referring to the previous section on how to build a strategy around sales automation, knowing what you need to do and how you will do it are crucial markers for future success. Because automation is all about reducing the time and creating a more efficient system, you shouldn't be unsure of your strategy.
One major factor this step requires is to communicate with everyone in your team and the managers of other teams. This will provide you with valuable insight from the people who know your business best. Although the channels can be automated, that kind of personal feedback cannot.
Study Your Current Practices
How likely would you study before a test that could change your life forever? Seems like you would take a long time to thoroughly know the material. Now think about the same test, except from the lens of your business. Pretty important, right?
Studying your business is important. Take stock of what you have, what you don't have, and plan to equalize the two. This will go a long way in defining your strategy. You might even be surprised about what you will find. Many of your current problems may be from practices not fully realized, so fixing that will help define your strategy.
This step may actually take the longest, because you will want to measure and record a lot of your important KPIs over time. Although companies are increasingly relying on modern automation processes, you should take your time.
Content is King
When prospects become interested in your products and services, it's because marketing intrigued them enough to make them want to interact further.
Marketing's best friend is content. Content is the top form of lead engagement and should be nurtured at all costs. That includes using software tools that help organize all content into any easy to reach system that will help sales reps work faster.
And don't forget the marketing team, which should be aided as much as the sales team in this stage. They have as much to gain from content management as the sales team. Therefore, keeping them in constant communication through a centralized system is crucial for the sales pipeline.
If you've mastered the first three steps, as well as reading the entire previous section above, then finding the right software will be much easier. But it's not always that simple. You may have to find the best options through trial and error. It's much better testing different options before settling on what appears to be the best option.
Remember to be as flexible and open-minded as possible, because sometimes the options you least expect could provide you with the biggest gains. Sales is not an exact science but testing and experimenting will go a long way in determining what you need.
Measure and Record Everything
Sales automation is built on smoothing the sales process through handling multiple tasks and analyzing massive amounts of data at lightning fast speeds. Therefore, gauging how that process is running is the only way to know whether it's working. By this step, you should know the KPIs to look out for, so keep an eye out for those stats over time.
Again, don't forget to include other sales team members and different divisions when asking for input. By diversifying your key measurements, you will gain a rounder picture of what's going on.
Sales Automation Benefits
The benefits of implementing a working automation strategy for sales is immense:
It simplifies the entire process from a generated lead to a loyal customer.
It reduces the time, and therefore cost, of creating deals and making the important sales.
It reduces the risks associated with manual work, which, for instance, can throw off an entire deal through a forgotten or misplaced email.
It provides you with more knowledge about the behaviors of your customers and sales reps, which is an invaluable benefit.
It helps give you an edge over the competition because knowledge is power.
In short, sales automation itself is the greatest benefit you can have for your sales strategy.
Conclusion
By now you should have a more detailed picture of how sales automation can help you at every step.
It's particularly beneficial during the preliminary stages of finding leads and evaluating prospects, which can require a lot of work just to find someone potentially uninterested. But automating tasks also helps reps nurture existing prospects through the customer journey.
The sales funnel is where much of the action takes place, so automating sales emails and data entry can accomplish most of the work in creating the final deal in the end.
Sales managers and marketing teams also have a lot to gain from automating tasks, which in turn helps them provide the sales reps with all the enablement tools necessary to succeed.
As long as you keep an eye on the goal, you can boost revenue with sales automation in no time with the information from this guide.