Writing Policies with Social Media, Pt. 2
With Josh Roman,
Honor Ring Allstate Agent and 2013 National Conference Chairman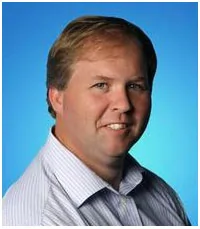 Josh Roman
Agency Owner
Allstate Insurance
---
Starting out as a financial advisor gave Josh Roman a unique perspective on finances and ways to eliminate hollow expenses. He now operates one of the most successful Allstate agencies in Tennessee with over $4.1 million in CSRP. In this interview, Josh explains how to utilize free resources to generate leads, write contracts and build your business.
In this exclusive webcast with DYL, you'll learn his methods for:
• Utilizing Facebook and Wufoo to generate low cost leads
• Building a transparent and accountable team
• Creating new business through lead generation & referrals
• Customizing forms for optimized leads and cross sell
• Building a good referral based business
• Writing more policies with minimal effort
• Blueprint for your Facebook ad
• Finding your "best audience"
• Creating momentum
Call to get more information from a sales specialist.
1.855.357.9249
Or, fill out your information to have one of our sales professionals contact you.
Josh firmly believes you don't have to spend large amounts of money to generate leads and write policies. Learning social media techniques to generate leads is crucial. Learn all about Wufoo and how to customize your forms here. Learn his favorite DYL features and how he used them to benefit and grow his business into one of the leading Allstate agencies. DYL seamlessly integrates with your existing software to make populating complicated forms simple and straightforward. Optimize your phone system for the ultimate business platform. Learn how Josh utilizes other features to run his agency such as; statistical features, webbook options, and texting. Streamline and simplify while simultaneously increasing your revenue and public image with DYL Business Phone Service. Call DYL today at 855-357-9249 for your 1 on 1 demo!