2020 has placed interference and confusion at everyone's doorstep. The finance sector in particular was affected in terms of how to direct their teams, how to convene with clients, and how to perform daily duties while remaining as productive as the year before.
But some organizations have managed to react to 2020's new norms in the financial services industry, and transformed their processes to get ahead of the game. Many of these finance companies have transferred to emerging technologies with cloud-based automation, to run their communication networks.
Financial service productivity has seen a boost as a result, as remote workers have become more fruitful. In fact, this year, the finance sector has saved over $400 billion dollars from the elimination of unnecessary meetings held just the previous year. These are just some of the ways the finance sector has adapted. Following are nine more tactics financial advisors can apply to launch ahead of the competition and build client trust:
9 Ways Financial Advisors Build Client Trust and Loyalty through Automation
Databases with Interfaces
Automated Workflows
Customer Relationship Management Tools
Call Recording
Call Forwarding
1. Transfer Your Client Database to a Secure Virtual Interface
It's tough for financial advisors to build long-lasting relationships with clients when working remotely. This past year, most financial service practices tried to adapt by using online platforms. But this made them vulnerable to cyber attacks and hackers. The solution? 57 percent of these practices adopted multi-factor authentication. Whether from the point a client logs in to a cloud-based account, or when access is needed for certain files, authentication required by phone or other electronic device helps keep important documents secure and gives clients peace of mind.
Another tool financial advisors have been flocking to is accessible by laptop or desktop computer. Its an interface that enables a team member to greet clients from his or her computer screen and immediately route the client to the appropriate department or staff member. The benefit is that it minimizes wait time and allows for immediate contact, keeping your clients happy and engaged while at home. If you're a financial advisor looking to build a greater amount of trust with your clients, consider switching over to a platform equipped with a "virtual office." It's an affordable way to keep your teams and clients connected anywhere across the country.
Since this recent years' government shutdowns, productivity has plummeted for most businesses. Since the fourth quarter of 2019, the overall labor productivity had lost 2.3% leading to the first quarter of 2020. However, in the second and third quarters, the productivity of employees in the U.S. had gone up by 6.6% and 6.4% respectively. These statistics are consistent with the financial services industry which has seen a productivity boom for companies working off of a cloud-based network.
Not surprisingly, these companies invested in solutions equipped with "automated workflows," a feature that automates follow-up calls, text reminders, emails, and tasks in a pre-set sequence. Over 42% of financial service practices use workflows for their sales, customer service, and marketing teams. It's an incredible way for financial advisors to keep the conversation going with clients and prospects while simultaneously providing superior service to prospects.
In 2019, millions of in-person client meetings were held to assess customer needs. Since the pandemic's new restrictions, Gartner expects to see at least 25 percent of customer service operations adding a virtual customer assistant to ensure the best service possible. Leverage a virtual assistant with business text messaging, and you'll streamline your customer service even more. Companies using a text messaging system to help solve client problems save $3,328 a month, while reaching out to a wider group of clients more frequently. Not only is this a great way to engage clients via their phones, but the money you save is a cost that would otherwise go toward a human customer service representative.
This doesn't mean you shouldn't invest in a customer service representative. It means that when supplemented with an automated system, you ease congestion with multiple client issues. A benefit your clients will greatly appreciate. According to Forbes, the most successful companies combine high tech with high touch, maximizing digital tools like machine learning while incorporating personalization to create more customized, effective interactions with customers. Add business text messaging and a virtual customer assistant to your financial practice and you'll be able to stay in contact with current clients while building relationships with prospects quickly.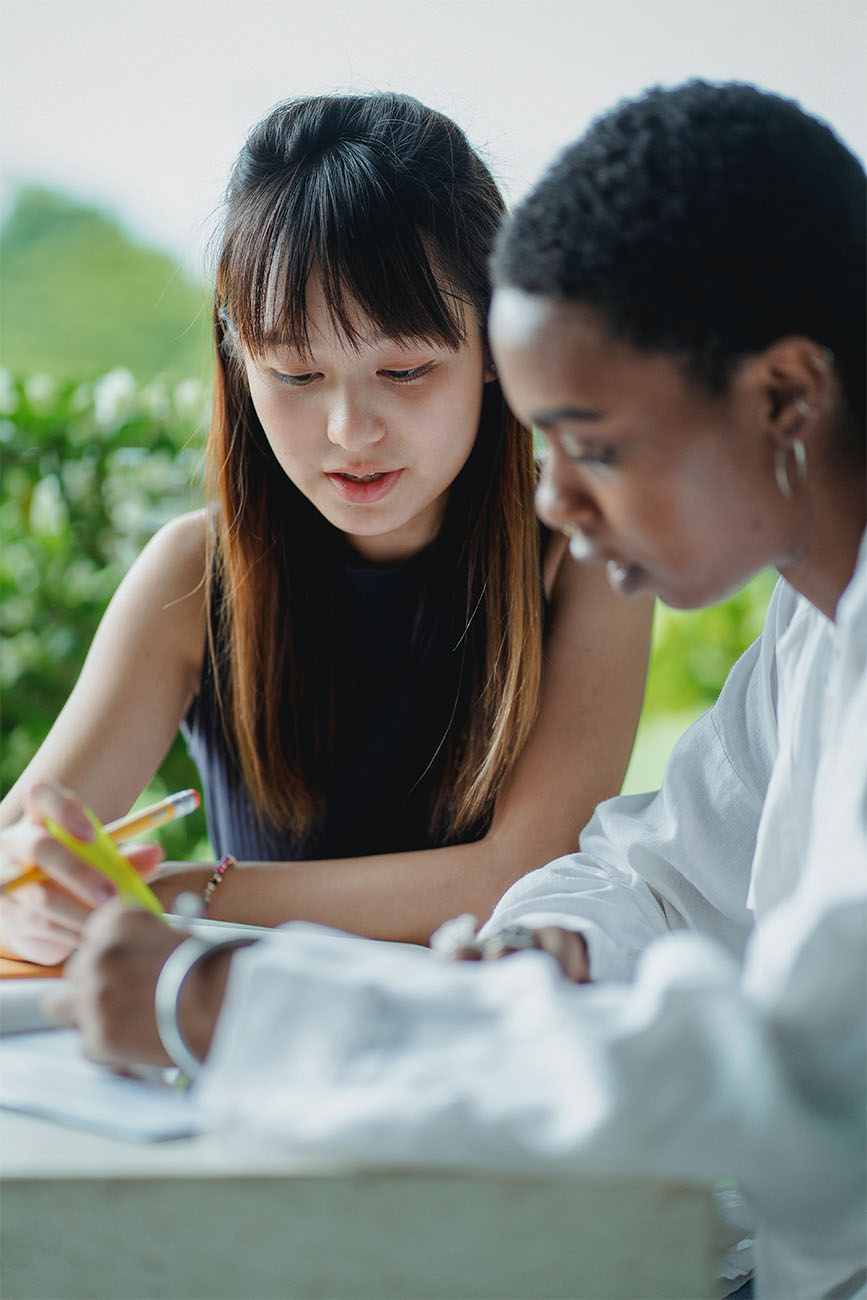 4. Understand Client Needs through CRMs
Have you ever asked an employee or colleague what most of their clients need? Chances are, they'll respond with something simple, like "money management." But, in reality, what a lot of financial clients want is to feel safe and secure.
Knowing this distinction is the difference between growing your business and remaining stagnant. After all, if a financial client doesn't feel valued, they'll take their business elsewhere.
So how can you learn your client's needs and determine what you can do for for them on a daily basis? Successful financial practices know the answer lies in the power of a customer relationship management tool. Known as CRMs, this tool gives you easy access to your clients' milestones, phone, text and email interactions, and much more information you can easily share with team members.
The goal is simple: ask more questions and store the information for later access. The result is improved client relationships, more referrals and a growing business. The best CRMs give you a clear overview with an easy, customizable dashboard that shows your customer's history, the status of orders, customer service issues, and more. CRMs help you focus on what customers care about, so you can tailor your service to their needs. A priceless tool leading to a much higher rate of retention. 
5. Ensure professionalism with Call Recordings
Financial advisors know that sometimes no matter how hard they try, a client just keeps saying no. Persuading people is difficult, but with just a little bit of effort it is possible to turn that into a yes. There's a reason AT&T has recorded their customer calls for the last 25 years. They want to improve their customer service and offer the best client experience possible. Listening to your call recordings gives you the ability to see where you might have slipped up during a call. It helps you fix your mistakes, so next time you'll have a better answer. Call recordings are key to solving potential issues and improving customer interactions.
You can also use a VoIP Call Center that uses Call Recordings as a way to listen in to previous calls. They also hold your team accountable and give them the chance to practice for any future issues that may pop up during a call. Recording calls gives access to past conversations, so you can follow up accurately. All in all, companies with unlimited call recording storage ensure consistent messaging and delivery. Accompanied with a note system, your team can actively go through calls and write any important information clients shared with them. To make your business more efficient, and boost profitability in the long run, look into the option of adding call recording to your process. You'd be surprised at the vital role they play.
6. Speed up Growth with a Power Dialer
Other than the top financial service companies, most practices have experienced low growth rates. And for some, business has stood still. Those using a power dialer to pursue leads, however, have seen up to a 32% increase in new business. What is a Power Dialer? A power dialer lets you dial hundreds of leads per hour without ever hanging up the phone. If there's no answer, they're sent to a pre-recorded voicemail. Combine this with a lead vendor and scoring system that allows you to prioritize your leads and watch how quickly your team's productivity and efficiency improves. Reaching out to leads, current customers and prospects can be time-consuming. But if you don't check in from time to time or pursue new business, your growth will be limited. Practices investing in platforms with this feature know how important is to save their staff time and effort.
Earlier we spoke about CRMs. Well, many practices are leveraging their CRM with a lead and contact management system to boost profitability. What's the difference between the two? CRMs manage and organize customer interactions to better serve a customer's needs.
A lead and contact management system is like a digital phonebook. It's a system designed to easily locate a contacts' information based on anything from their industry or product need to interests or lead source.
The lead and contact management system can be a feature of a CRM, but is not necessarily synonymous. The important distinction between the two is that the lead and contact management system allows you to sort, filter, and create lists of your clients and their immediate needs.
This enables a practice to solve problems at a faster rate. CRMs show the overall picture of how your business is doing and how certain clients are experiencing services, while the lead and contact management system allows you to pin-point exactly what your clients need. Practices using both systems increase customer satisfaction at a faster rate than those who don't.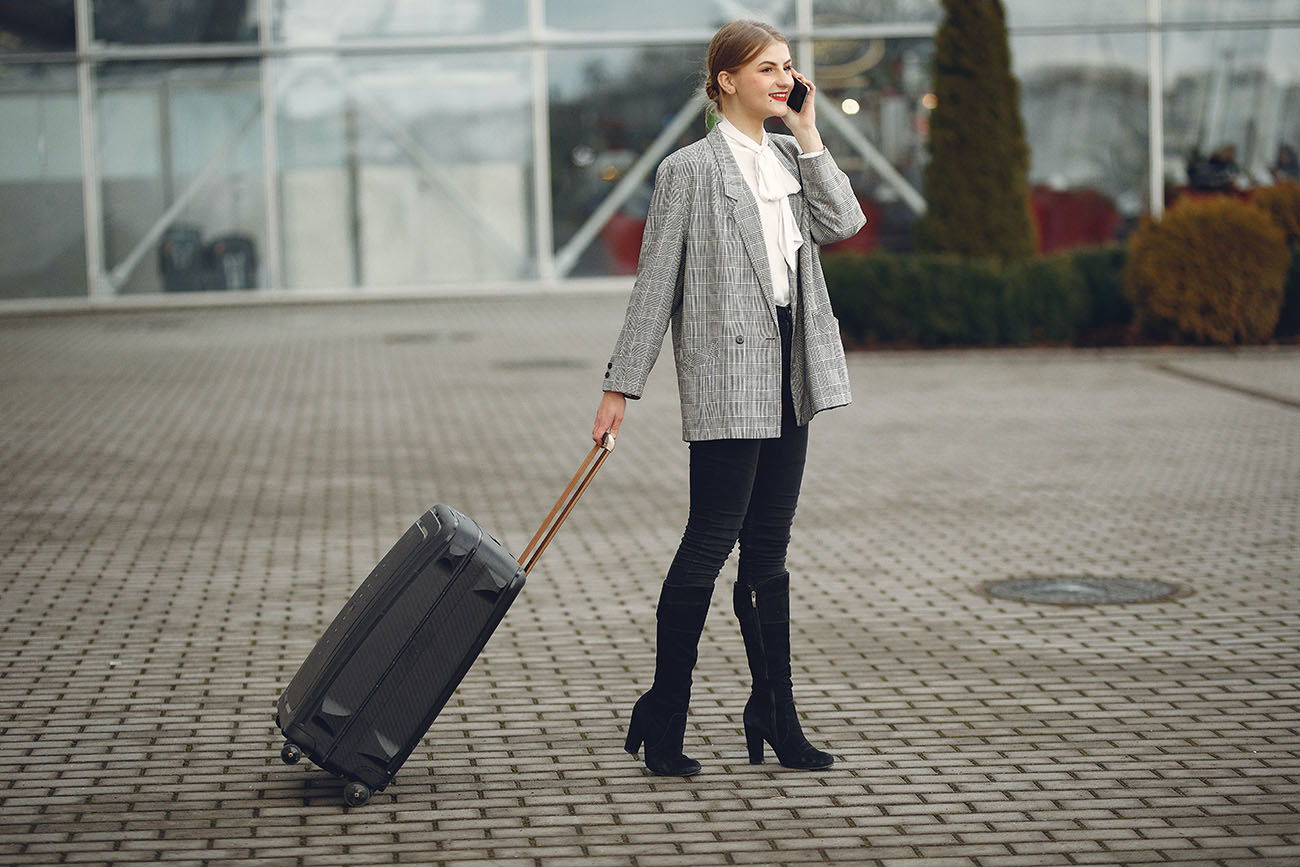 8. Feel Free to Be "On The Go" with Call Forwarding
Financial advisors have busy schedules. And the idea of being "on the go" can easily apply to the complex schedule of a financial service advisor. Which is why a feature like call forwarding makes so much sense. With Call Forwarding, you can route calls to any number and receive calls anywhere. That means you can go to your meeting all the way across town, while remaining available to your other clients. CRMs with built-in call forwarding make that possible. If your clients are trying to reach you and you're out of the office, having the ability to forward calls while you're on the go is a necessity. Using a system with call forwarding allows financial advisors to be there when clients need them most.
As businesses grow, tracking leads in sales and service can become difficult. The longer a client stays, the more they need from their financial advisor. Especially during rough economic times. Detailed reports allow advisors to assess what clients need and find out the most effective campaigns for following up. Practices using sales reports get an accurate overview of how sales are coming along and how many leads are in their pipelines. This helps streamline your sales process and eliminates headaches for your sales team. Financial advisors who use reports find out how they can optimize their services and teams to increase client loyalty and trust. 
Nobody expected the impact of 2020 in the financial services industry. But the economic disruption does not guarantee your business will fail. Take the effective steps outlined in this article and you'll enjoy the benefits of reduced costs, increased productivity, and better relationships with your clients for a long time to come.
How has automation helped you build client trust and loyalty? For more ideas, check out this video. And drop us a note at feedback@dyl.com