Measure Sales Data to Forecast Revenue
Understand which products perform best to drive higher profit. Align both sales and marketing goals with accurate information.
Contact Sales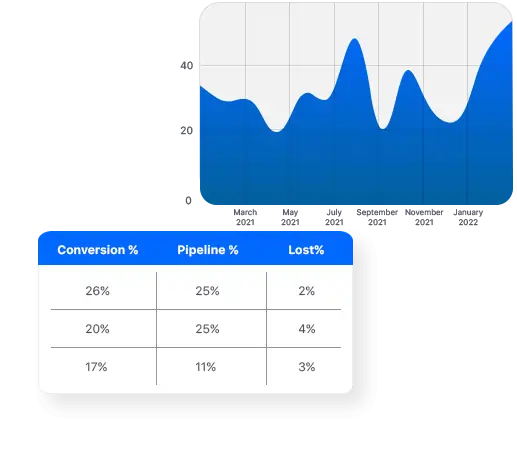 How Sales Analytics Works
When it comes to closing sales, there are quite a few factors at play. And if left unknown, they limit your sales team's ability to succeed.
For example, do you know how existing customers feel about your product? How big your market size is? Any trends that may impact demand in the near future? What your competition is doing?
If not, you could end up making costly decisions.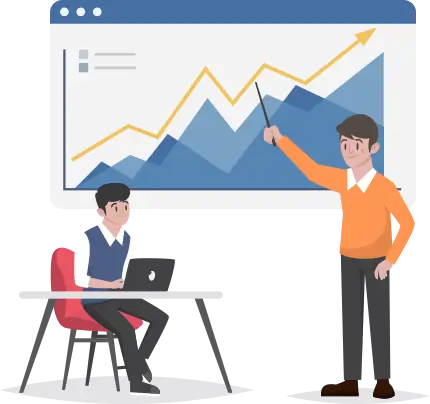 1.

Use the Power of Data to Kick-Start Your Sales



2.

Metrics Fuel Your Sales Process



3.

Taking Steps to Ensure Success



4.

Additional Features
However, with this information in hand, you'll gain insight into how your products are performing month-to-month, what about your service could be improved, the growth potential of your market, and what you can do to pull ahead of your competition.
This is the value of Sales Analytics.
And with just a few clicks, you can have all this information and more at your disposal. As well as customer interactions, hours spent on calls and where a prospect sits in your sales pipeline.
If you're looking to drive sales, access to sales analytics is a must. Read on to learn more about why any company relying on sales to survive needs sales analytics and reports.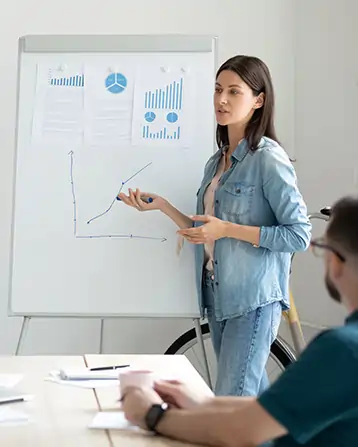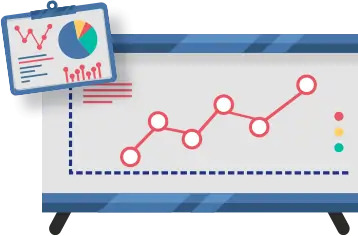 Use the Power of Data to Kick-Start Your Sales
In today's high-tech world, data is the most valuable tool in any organization.
Access to data helps sales managers define and map sales processes, set clear metrics, and better track their team's sales pipeline.
Sales forecasts enable business owners to project into the future more accurately.

Team members will know performance expectations.
In short, without access to data, you're flying with your eyes closed and hoping for the best.
Who needs DYL's Sales Analytics feature? Business owners looking to convert more leads into sales by giving their teams the tools to succeed.
Metrics Fuel Your Sales Process
When sales come up short, what's your plan moving forward? Do you know what to change if your plan isn't working?
Sales analytics help you determine what's working and what isn't: product, service, or marketing effort.
With that data, you can align your marketing and sales goals, track prospects along the sales pipeline, monitor product performance, increase your team's productivity, which all lead to closing more sales.
With DYL's Sales Analytics you decide which metrics are most impactful, and monitor them accordingly. Call numbers, audience size, and communication methods are all metrics worth including in reports. Gain product insight and upgrade data to set your business up for success.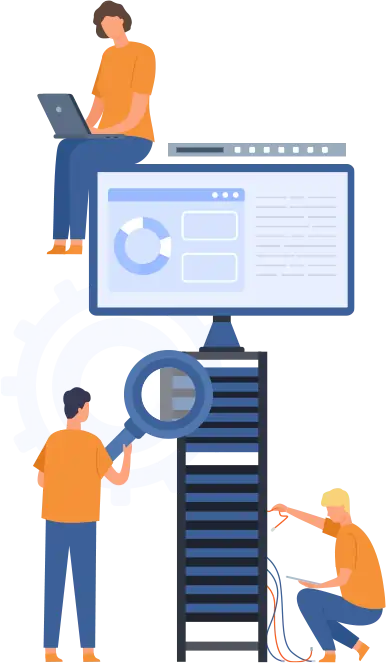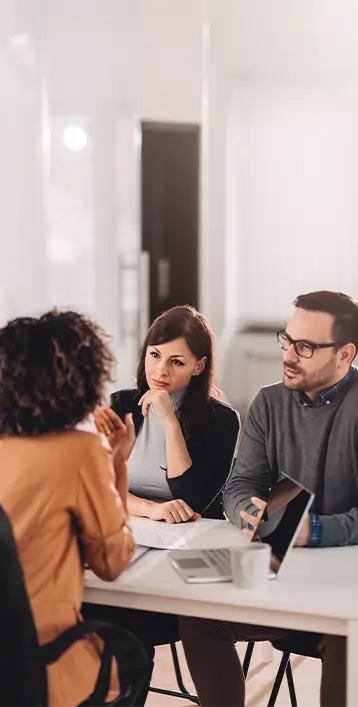 Taking Steps to Ensure Success
At the end of every quarter, Charles Smith of CGE Insurance reviewed his sales reports. Over time he saw a disturbing trend – sales had plateaued and were trending downward.
To make matters worse, he had no insight as to why this was happening.
His current software showed him numbers, but little else to help him make adjustments.
So he looked into other sales tools and discovered DYL's Sales Analytics feature. By replacing his current software with DYL's all-in-one platform, he could see real time sales activities, listen to calls, and calculate the average length of the sales cycle to make predictions.
Additionally, DYL's Business Text Messaging feature, allowed his team to immediately send texts to follow-up with warm leads after a call, to stay top of mind.
With DYL's sales platform, Charles saved hundreds of dollars and grew his customer acquisition rate by 40%. His next step is to expand his sales and marketing teams for continual growth.
DYL's All-in-One Platform includes over 80 Customizable Features