Assist Team Members While They're on Call
Find solutions faster. Train employees for better performance and reap the rewards of impressive customer fulfillment.
Contact Sales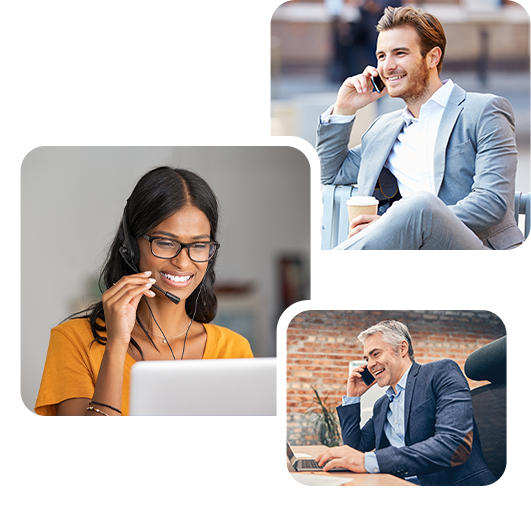 How Call Whispering Works
Has your sales team ever lost a potential sale, because they didn't have an answer to a prospect's question? It happens more than you might think.
When a sales rep isn't prepared, it could lead to a caller hanging up.
People are busier than ever these days, and nobody likes being put on hold.
But what if you could assist your sales rep or customer service rep on a live call with minimal interruption or delay?
1.

Maximize Your Agents' Potential with Call Whispering



2.

Call Whispering is for Sales and Support Professionals



3.

A Business Credits Teaching for Its Success



4.

Additional Features
In fact, many companies are learning to do just that, by adopting Call Whispering - a system where managers can assist team members privately while on a call.
With Call Whispering, an associate can be speaking with a prospect or customer and receive immediate assistance from a mentor, putting them one step closer to making a sale or solving a customer's problem. Either way, employees can rest easy knowing someone is always nearby to help, boosting their self-confidence and placing callers in good hands.
Best of all, when the time comes for reviewing a rep's performance, you have all the information at your disposal, because DYL's Call Whispering feature includes unlimited call recording and activity reports.
Listen to the actual call, see how many minutes each call took, and who made the sale.
With DYL you have everything you need to track employee performance and help improve your staff's skills.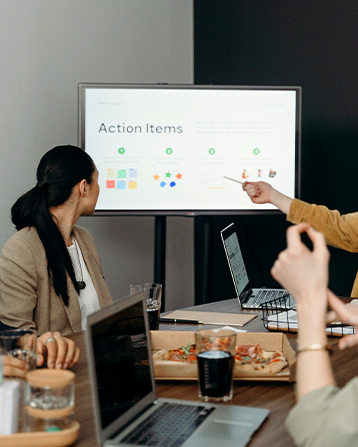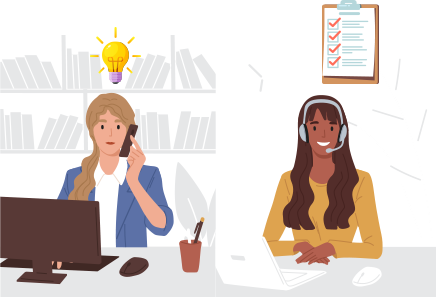 Maximize Your Agents' Potential with Call Whispering
The quality of your customer service is the difference between a customer buying from you a second time versus a customer jumping ship and heading to your competition.
When a customer calls in, they want to know what you can do to find a solution.
Right then and there.
If a staff member is stuck, Call Whispering saves the day by allowing your manager to privately make suggestions in real time. This solves the caller's issue while teaching your staff at the same time.
Who Needs DYL's Call Whispering feature? Managers or Supervisors who lead a sales or customer service team and want to ensure their customers are satisfied and happy at the end of a call.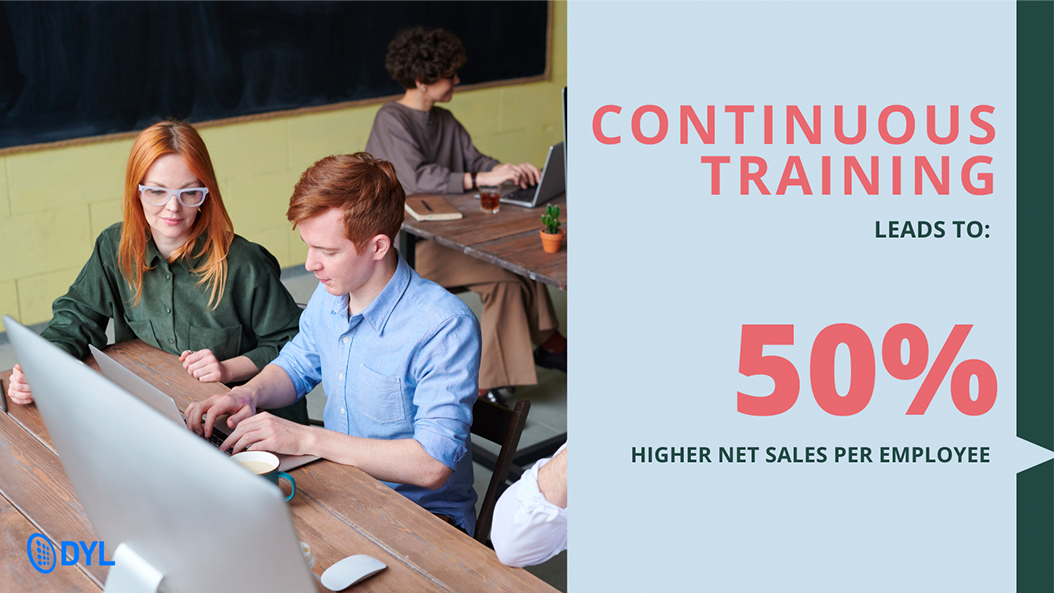 Call Whispering is for Sales and Support Professionals
The majority of companies on the S&P500 report that using one system to train teams works best.
Why?
Because using multiple systems, becomes confusing for both new team members and their managers.
With one system, you keep all your training materials in one place, so they're easily accessible and everyone is on the same page.
With DYL, your team knows a supervisor is always there to train or support them in difficult situations.
Whether in sales or support, managers use Call Whispering to stay informed of immediate needs and are always just a click away to offer assistance.
With Call Whisper, your team will perform better, managers will train better, and your business will reap the rewards of a more satisfied clientele.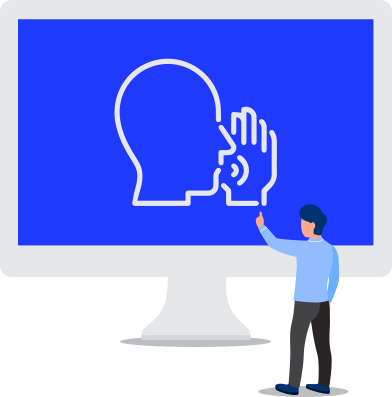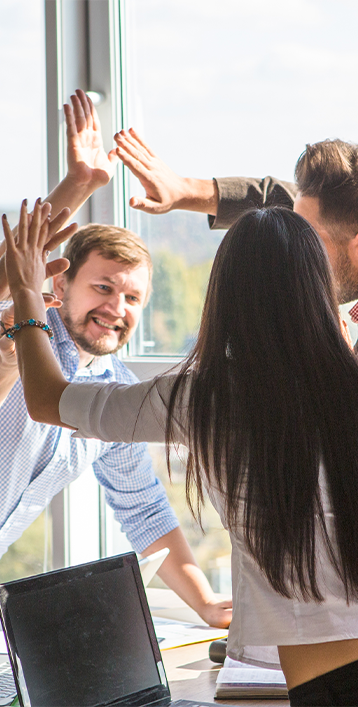 A Business Credits Teaching for Its Success
At the start of the fiscal year, Us Credit Foundation was inundated with calls going to their sales staff. It wasn't long before team members were overwhelmed by the sheer amount of people inquiring about consolidating their debt, so in response, management hired more reps.
For Gary, the Branch Manager of LA's newest office, the number one priority was ensuring his sales team knew exactly what to say when a prospect called. But, he noticed that even with weeks of training under their belt, many of the calls resulted in lost sales. Oftentimes, the team followed up, only to learn they had lost the sale to a competitor.
Gary realized he needed a better way to train the new agents coming on board. So he searched, and found a solution that enabled him to guide his team in real time, while on live calls. The answer? DYL's Call Whisper feature. With DYL in place, Us Credit Foundation had everything it needed to improve its sales team's performance. Soon after, the number of customers joining their program jumped by 27% and many other branches followed suit. Gary's discovery led to increased revenue, happier employees, and a whole new customer base looking to get out of debt.
DYL's All-in-One Platform includes over 80 Customizable Features