Immediately Send Texts to Incoming Leads
Increase prospect engagement and conversion rates. The faster you connect with leads, the quicker you are to seal the deal.
Contact Sales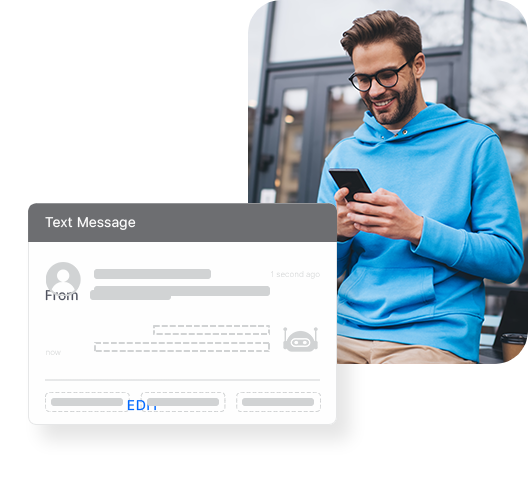 How Instant Text Response Works
Think back to a time when a potential buyer approached your company. How long did your team wait to reach them?
Minutes, hours, days?
If you make hot leads wait, you risk losing them to a competitor.
That's why sales teams use an additional feature to ensure they can reach new leads within seconds.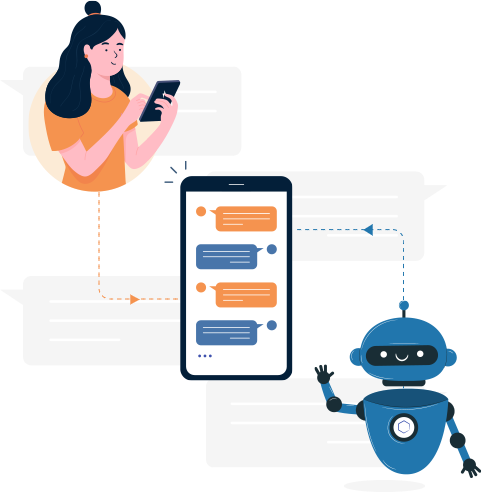 1.

Instant Communication for Strong Reputation



2.

Why Instant Text Response Creates Better Business



3.

Boosting Customer Conversions Means More Revenue



4.

Additional Features
It's called Instant Text Responses.
With DYL's response software, you send a text to any incoming leads immediately.
Within seconds, they know you've received their inquiry and you're ready for the next steps.
Instead of waiting for hours, prospects get a follow up within seconds. And the best part, it's all automated.
Send texts to incoming leads so you're one step closer to seal the deal.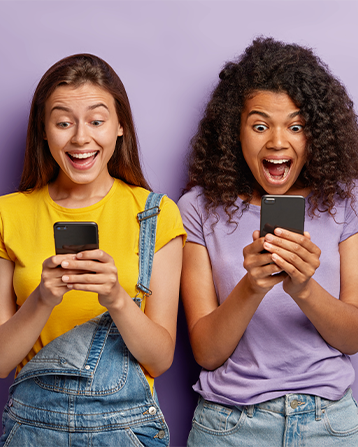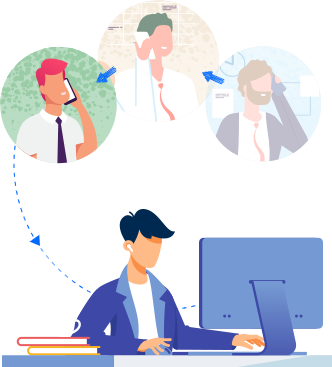 Instant Communication for Strong Reputation
When prospects look for solutions, they'll look in several places.
They reach out to multiple businesses, looking for the most affordable option with the best features.
The good news is, if your business messages them back immediately, you'll get their attention.
When a prospect reaches out to your company, our platform adds them to your call queue. Then your sales staff can reach out and talk to new buyers.
You'll better connect with potential clients and display a great first impression. Within seconds, you're building a strong reputation and increasing conversion rates.
Instead of manually sending texts or following up by phone, it's automated. You never have to send texts because our system does it for you.
Who needs DYL's Instant Text Response? Business owners who want to build an immediate reputation with leads and connect quick.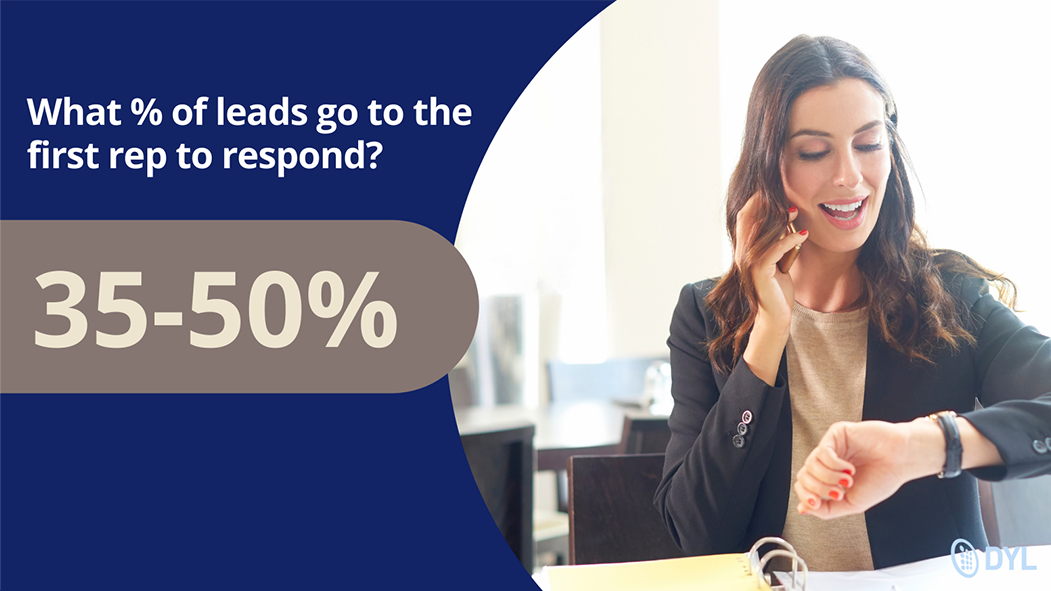 Why Instant Text Response Creates Better Business
Instant texts without human intervention. What could be better?
Here's some things we've implemented to make your process smoother:
For starters, there's no need to set it up. If you use our response software, DYL will always send incoming leads a text. Within seconds of an online inquiry, you'll know right away.
If you want to customize the text responses, you can choose from a list of text message templates you want to send. Or you can create your own.
Whether you're on the go, down the street, at home, or in another country, DYL will send instant text responses within seconds of any incoming lead.
See below to see how DYL changed Goldstein's Personal Injury Lawyer's client acquisitions for the better.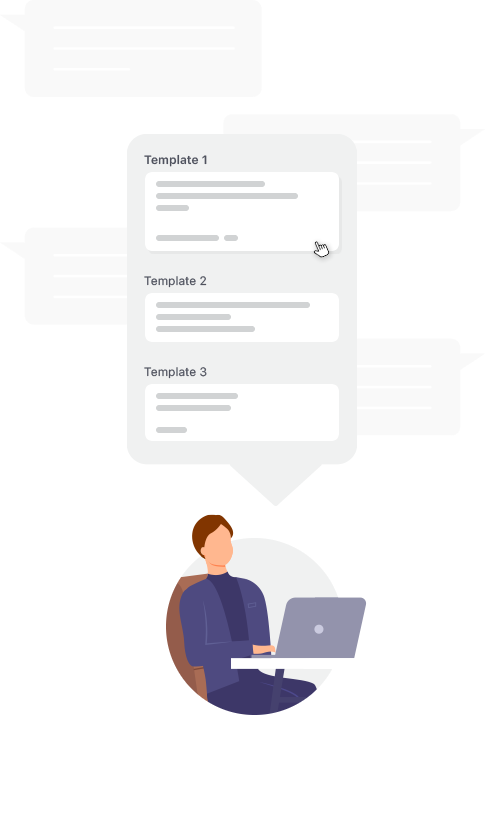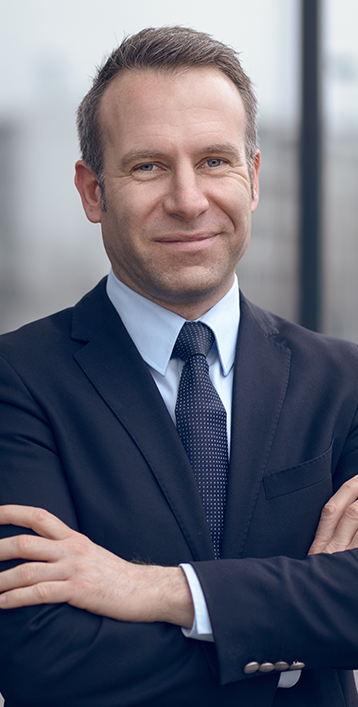 The Secret to Growing Your Customer Base
As owner of Goldstein's Personal Injury Lawyers, Jeffrey Goldstein wanted to push their revenue higher than they're ever done before. The goal? To get 20% more leads for auto disputes.
For several years, Jeff operated in Los Angeles as one of the up-and-coming auto lawyers for families and individuals. As time went on, Jeff knew helping more families outside of Los Angeles was right around the corner.
Usually, inquiring families and individuals would be perfect for Goldstein's, but for Jeff, he knew there was a big issue looming over his practice.
They were spending money to get clients on board, but a lot of them didn't convert to customers. Why? They took a day to get back to hot leads.
So he realized he needed something to ensure they could communicate with leads immediately.
After some research, he found DYL's all-in-one platform.
He discovered DYL had Instant Text Responses that would automatically send to incoming families and individuals. He could choose what text they received, and he didn't have to send anything manually.
When paired with Business Text Messaging, he could send mass text messages for upcoming discounts and promotions to ensure families were getting the help they needed.
Since using the platform, Goldstein's Personal Injury Lawyers increased conversions from 13% to 22%. Not only have they brought on more clients, but they're helping more families and individuals get the help they need.
DYL's All-in-One Platform includes over 80 Customizable Features