Transfer Calls to Other Staff Members
DYL's Call Transfer lets you direct calls to other employees. You can choose to warm transfer, where one employee can give their coworker more information before the transfer occurs.
Contact Sales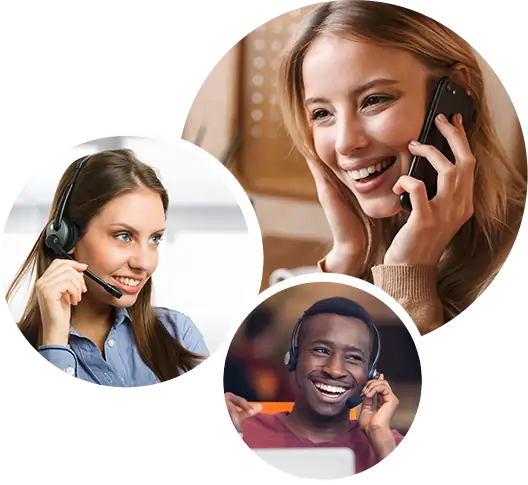 How Call Transfer Works
If your business handles a large volume of calls, it's crucial every call reaches the correct department or staff member.
Otherwise, you risk upsetting customers and frustrating prospects.
Want a way to keep everyone happy? Look no further than DYL's Call Transfer.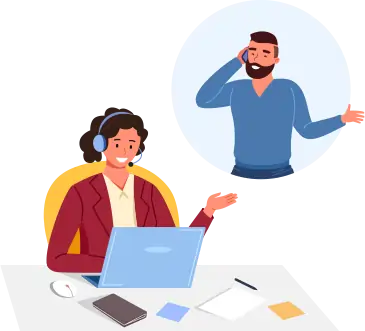 1.

Transfer Live Calls with One Click



2.

Streamline Your Call Forwarding Process



3.

Changing Lanes to Keep Moving Forward



4.

Additional Features
With DYL's Call Transfer, you have two types of calls you can route, warm and cold. Here's how they work:
With Warm Transfer, staff members speak with the caller before transferring, so they can get a clear sense of the caller's issue. This way they can transfer the call to the most qualified person.
Cold transfers on the other hand, occur immediately with no prior conversation.
Whichever method works best for you, it's nice to know you have options with DYL.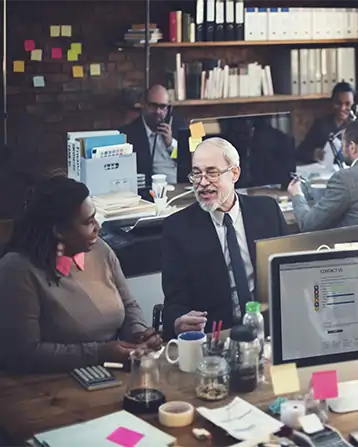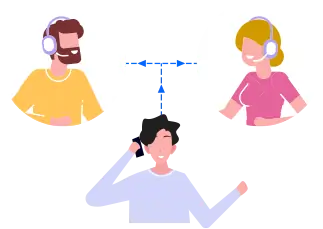 Transfer Live Calls with One Click
Placing callers on hold for minutes at a time is a waste of time for the caller and a potential loss in new business.
Today, teams can easily transfer calls, making this a non-issue.
With DYL's Call Transfer, your team can direct calls within seconds using our drag-and-drop feature. One click is all it takes to send the call to the right person.
For teams looking to improve the caller's experience, nothing beats making a great first impression.
Who needs Call Transfer? Businesses who value their customers' time and want greater efficiency from their staff.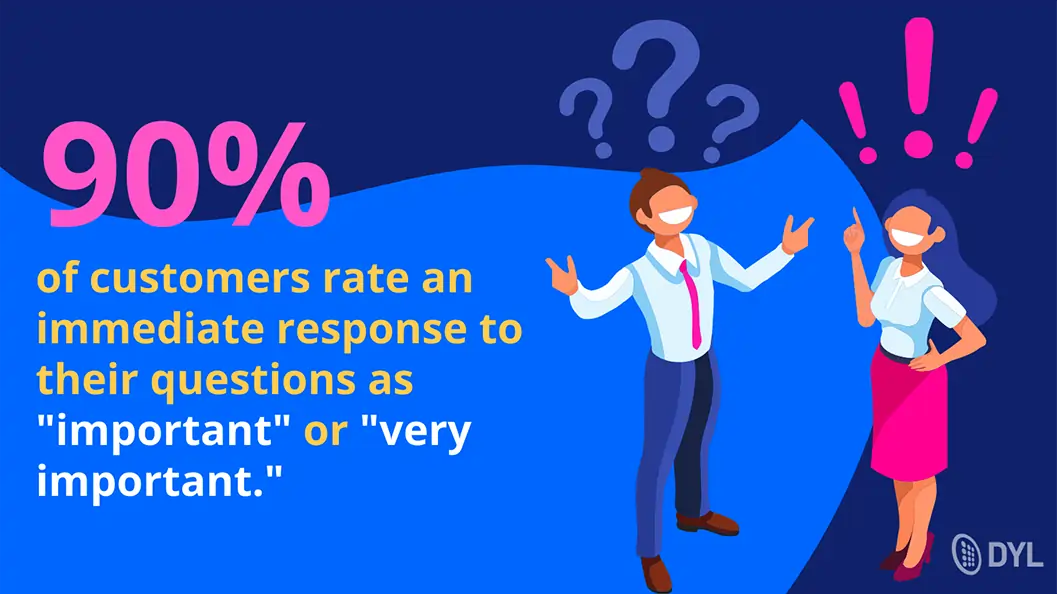 Streamline Your Call Forwarding Process
Years ago, calling in to a large business for assistance was a painstaking process.
Either the phone would ring endlessly, or you'd be subjected to several minutes of elevator music.
But those days are long gone, and the credit goes to technological advancements like Call Transferring.
Call Transfer ensures customers are routed to the best available associate within seconds of dialing.
Paired with DYL's Virtual Receptionist, customers can even route themselves to the correct department, clearing phone lines faster and enabling your team to speak with clients right away.
If your company has multiple departments, like a customer service team or sales team, streamline your business phone service with DYL's Call Transfer.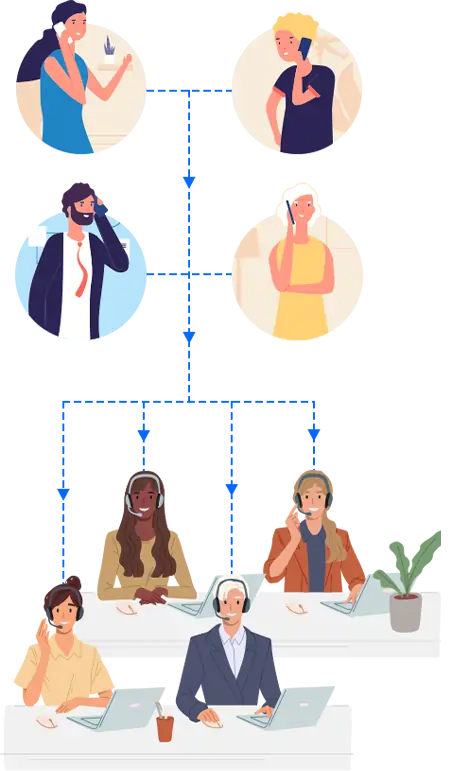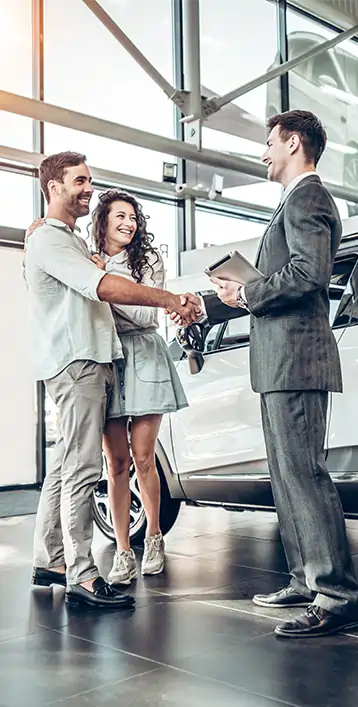 Changing Lanes to Keep Moving Forward
At Best Cars America the customer service team handled the majority of incoming calls.
The problem was that many of the callers actually wanted to reach sales or payment processing.
As you'd expect, GM Jerry Kempt saw this as a major problem. In his mind, prospects and customers were being made to wait unnecessarily. And that's bad business.
When people call into a business, the last thing they want is to be put on hold or be sent to voicemail. What they want is to speak to someone who can help them.
So when Jerry sought out a solution to the problem, he knew it had to do two things: the ability to route calls quickly and accurately.
Turns out, DYL's Call Transfer was just what he needed.
With DYL, Jerry's customer service team could transfer calls within seconds. And that matters when a hot lead is on the other line.
If a customer service rep wasn't available, a Virtual Receptionist helped customers choose from a list of options to reach their destination.
In the end, adding these features helped Best Cars America improve its phone service so much, they saw an enormous boost in positive online reviews, providing them with the best thing any car dealer could ask for: word-of-mouth promotion.
DYL's All-in-One Platform includes over 80 Customizable Features