Place Callers on a Temporary Hold so Qualified Staff Can Pick Up The Call
Improve quality assurance. Parked calls are visible to all reps; so if someone wants to pick up the call, it takes less than a second.
Contact Sales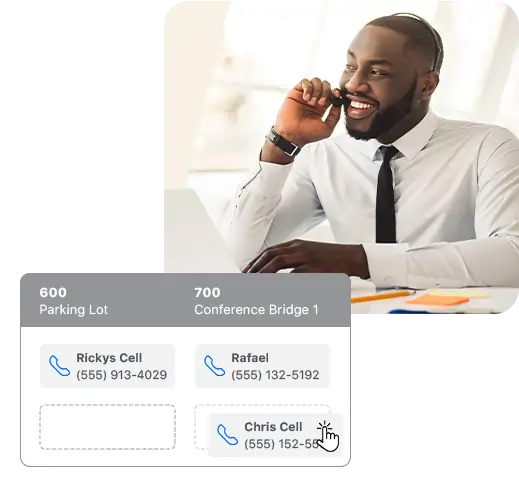 How Call Park Works
When it comes to following up with a sales prospect, there's a very short window from the time a prospect expresses interest and the time they've moved on.
So what happens if a sales rep isn't available right away?
The prospect could go to a competitor or simply change their mind and not want to buy anymore.
The same for customer service. Typically, long-time customers prefer to speak with someone they know. Asking them to call back later or leave a message is an inconvenience.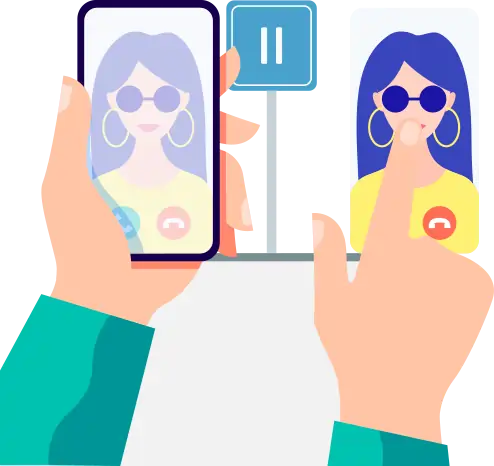 1.

Calls on Hold in the Cloud Can Be Picked Up from Anywhere



2.

Manage Incoming Calls with Call Park



3.

Engineering a Successful Business



4.

Additional Features
To ensure no one is left behind, high-performing teams use DYL's Call Park. It's a unique feature that enables your team members to place calls on hold via drag and drop.
By placing calls in a Parking Lot, callers won't get dropped or sent to voicemail. Instead, they're visible to all reps, so the correct department or most qualified rep can pick up the call, even if away from their desk.
Combined with our Team Chat feature, your team can communicate internally, so associates can hop on parked calls immediately with whatever device they have on hand.
Call Park is a necessary feature when shopping for any VoIP phone system. Read on to learn more about DYL's Call Park.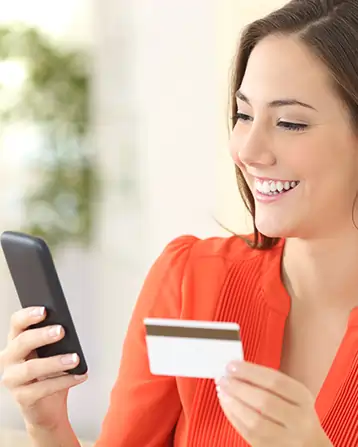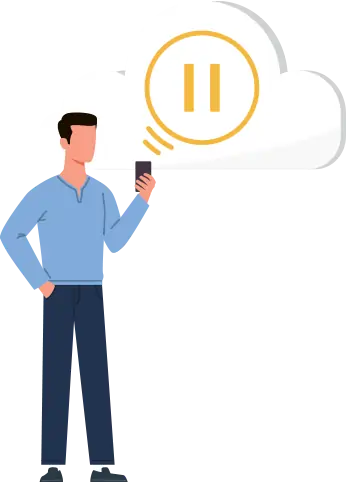 Calls on Hold in the Cloud Can Be Picked Up from Anywhere
Customer experience is the single biggest factor for growing a business, because it affects potential sales and customer retention.
Nobody likes providing a lengthy explanation only to be transferred to another unqualified associate.
And when a sales prospect expresses interest in your product or service, you have to reach out immediately, or risk losing them to a competitor.
The worst thing you can do is ask the caller to try again at a later time or send them to voicemail.
So if associates are away from their desk or on another call, what can you do?
The answer is "park the call" in the cloud, so the associate can pick it up using the designated extension, even when away from her desk.
Who needs DYL's Call Park? Teams on the move, looking to secure more sales and retain more customers.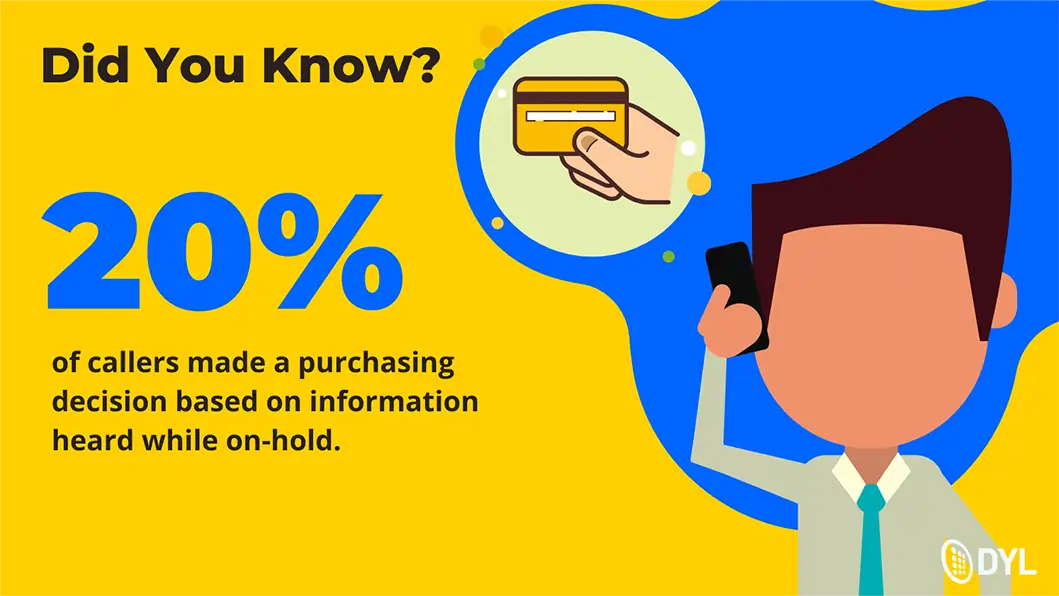 Manage Incoming Calls with Call Park
When people call a business, they need answers.
Speaking with an unqualified rep, being sent to voicemail, or having to call back at a later time is frustrating and can lead to lost business.
With Call Park, another associate or manager can take over a call with a single click.
Reps can message each other via our Team Chat to inform another rep in advance and then drag and drop the call directly or in the Parking Lot for the rep to pick up. Our Parking Lot will always be there for your associates to use.
In every situation, Call Park means better service.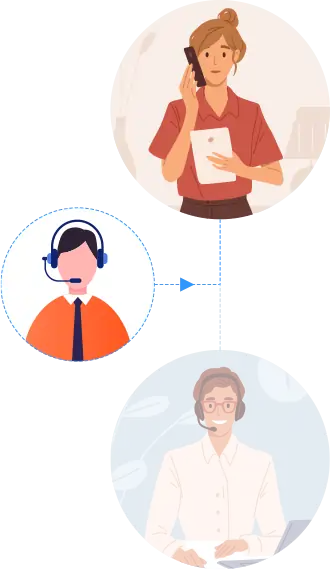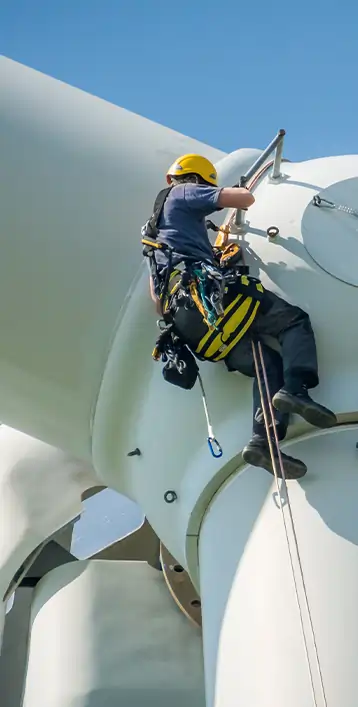 Engineering a Successful Business
Reginald Halfway, owner of Emerald Transformations, spent much of his time working with clients on-site.
As business grew, he brought on additional scientists and engineers to meet the increasing scale of his projects, but coordinating communication between them and his clients was more difficult than it needed to be.
New VIP clients would call the office and sometimes had to leave a voicemail. The wait was inconvenient and at times costly, because project leaders wouldn't receive their messages until later in the day.
So Reggie looked for a way to transfer calls from his office to the rest of the staff. If everyone could see when a call came in, whoever was available could jump on the call.
The answer was DYL's Call Park.
With Call Park in place, the receptionist could either drag and drop the call directly for the engineer to pick up immediately, or send a quick message via Team Chat and then drop it in Call Park for the engineer to answer a few seconds later.
Additionally, Reggie could refer new clients to someone else on his team and introduce them right away.
Paired with Business Text Messaging, his team sent thank you messages to clients shortly after they spoke. And if they needed to send an email while on the road, they could quickly create and send it without ever leaving the DYL platform.
Adoption of DYL was a success. Revenue and job production increased exponentially and the firm was able to pick and choose projects that were more closely tied to Reginald's passion, saving the environment.
DYL's All-in-One Platform includes over 80 Customizable Features