Growing from 20K to 100K per Month
With Steve Compton, Nationwide Insurance Agent since 2014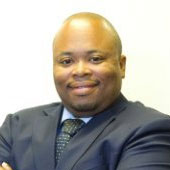 Steve Compton
Agency Owner
Nationwide
---
As a Nationwide Insurance Agent since 2014, Steve Compton has helped over 7,000 families and small businesses with their insurance needs. When he started out, Steve was averaging around 20K in new policy sales monthly. Within a year, his revenue increased by an astonishing 500%, which translates to over 100K sales monthly. How did he grow his small business into one of the most lucrative agencies in Marietta? In this interview, Steve goes into some of the more specific techniques he used to exponentially increase his revenue and streamline office procedures.
In this exclusive webcast with DYL, you'll learn his methods for:
• Marketing to your target audience
• Time management techniques
• Building an effective and accountable team
• "Getting your phone's ringing"
• Becoming a master manager
• Writing more policies with less effort
• Generating new leads and effectively working leads
Call to get more information from a sales specialist.
1.855.357.9249
Or, fill out your information to have one of our sales professionals contact you.
Talking to Steve, you would start to thing he is on the DYL payroll...not true! His investment into his business gives him an enthusiasm for the products that work and streamline his team. He utilizes the workflow feature to monitor calls and correctly manage leads. DYL Business Phone Service has designed a complete integration system with the unique ability to instantly & smoothly transfer client records between your phone system and your existing software, manage leads and quickly analyze agency data and statistics. If more freedom with higher revenue and client retention is your goal, call DYL today at 855-357-9249 for your 1 on 1 demo!