Award Winning LSP Sales Strategy
With Craig Pretzinger, Multi Award Winning Allstate Agent

(Inner Circle Elite, Circle of Champions, National Conference, Honor Ring and 4 time National Conference Award) and Co-Founder of Agency Vault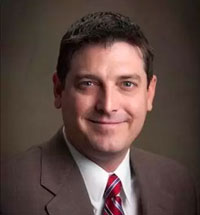 Craig Pretzinger
Agency Owner
Allstate Insurance
---
Starting out in the insurance business in 2008, Craig quickly learned he needed to implement a strategy for running a successful insurance agency. He developed a winning strategy which he then developed into an agency to help struggling businesses to efficiently recruit, hire and train LSP's. Craig believes that cutting edge technology is a key component to running and effective insurance agency. Automating as much of the CRS and lead management work will free up more time for focusing on client needs.
In this exclusive webcast with DYL, you'll learn his methods for:
• Avoiding "price talk"
• Building a transparent and accountable team
• Creating new business through lead generation & referrals
• Hiring funnels
• 7 step Trusted Advisor Framework vs. Traditional
• Writing more policies with minimal effort
• Sales process automation
• Shifting focus (both clients and staff)
• "Hot seat" training
• Building "black belt" level team members
Features - DYL's Virtual Office System Helps You Get the Job Done:
• Easily schedule calls with new clients with DYL's calendar scheduling feature
• Appointment reminders help confirm upcoming calls with your client's
• Use SMS and email marketing to keep your customer's updated with important forms, pictures, and links to help them learn more about your insurance products
Call to get more information from a sales specialist.
1.855.357.9249
Or, fill out your information to have one of our sales professionals contact you.
Craig is a firm believer that retaining clients is done by shifting focus from policy premium prices to value to individual client. Learn Craig's favorite DYL features and how he used them to benefit and grow his business into one of the leading Allstate agencies. DYL seamlessly integrates with your existing software to make populating complicated forms simple and straightforward. Optimize your phone system for the ultimate business platform. Learn how Craig utilizes other features to run his agency such as; office statistics, call recording, appointment reminders and calendar scheduling. Streamline and simplify while simultaneously increasing your revenue and public image with DYL Business Phone Service. Call DYL today at 855-357-9249 for your 1 on 1 demo!