Champion Insurance Sales
With Carmella Larkins, a top 3% Farmers Agent who has achieved Championship Status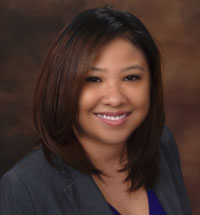 Carmella Larkins
Championship Agent
Agency Owner
Farmers Insurance
---
Carmella Larkins went from a position at the district office to, within 2 months time, owning her own office and now has over 2,000 policies in Force. Her hard work has positioned her as one of the top producing Farmers Insurance Agents in Nevada, quickly landing in the top 3% and earning a distinguished Championship Status. Being new to Las Vegas posed a bit of a business challenge to Carmella as she was significantly lacking the natural client base that comes from lifelong relationships with family and friends.
In this exclusive webcast with DYL, you'll learn her methods for:
• Generating positive internet leads
• Navigating and assigning leads
• Writing more policies with less effort
• Building a winning team
• Effectively working and following up with leads
• Streamlining workflows
• Building positive client communication methods
Features - Automated SMS Campaigns To Grow Your Insurance Practice:
• Create custom SMS campaigns to remind your clients of important events, like renewals
• Send your insurance clients personalized SMS messages on their birthdays and holidays
• Send important reminders to your clients with photos, links to documents, and other forms that they might need to complete
Call to get more information from a sales specialist.
1.855.357.9249
Or, fill out your information to have one of our sales professionals contact you.
Carmella also gave us a sneak peak into her favorite and most used DYL features and how they benefit and build her agency. For instance, DYL's texting feature gives her agency the ability to send ID cards, policy info, photos, payment reminders and other policy info through a convenient text system easily generated through a PC. Because DYL integrates seamlessly with existing agency software, she and her reps can address the caller by name and have all policy information in front of her from the beginning of the call. If more freedom with higher revenue and client retention is your goal, Call DYL today at 855-357-9249 for your 1 on 1 demo!