Growth-hacking Your Sales Team
With Adrian Cisneros, 7-time President's Council Winner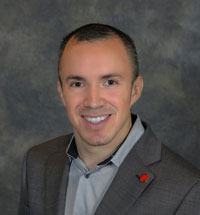 Adrian Cisneros
7-time President's Council Winner
Agency Owner
Farmers Insurance
---
When he started out, Adrian Cisneros never imagined he would own one of the most successful Farmers Agencies in the country. Adrian has built his business on the philosophy of doing the right thing and presenting each client with the best policy for their individual circumstance. Treating his clients like family is a conviction that has kept many of his clients with his agency since 2003. Adrian also believes to create the ideal sales team takes skill, time and money
In this exclusive webcast with DYL, you'll learn Adrian's methods for:
• Building a transparent and accountable team
• Attracting new clients
• Building lucrative relationships with "spheres of influence"
• Writing more policies with minimal effort
• Streamlining office procedures
• Lead generation and follow up
• Discovering talented sales staff
• Effective team management
Call to get more information from a sales specialist.
1.855.357.9249
Or, fill out your information to have one of our sales professionals contact you.
Adrian uses DYL to save his agency time and money while maintaining professionalism. He likes to use the call recording feature to train staff on policies and client education. DYL's analytic lead feature allows him to ensure his reps are utilizing time wisely and leads are being fully exhausted. He also believes the texting features saves crucial time and money while offering a paper trail for policy info and questions. Learn how he offers incentives to his current employees to find future employees and how this method has provided more quality employees. Because DYL integrates seamlessly with existing agency software, Adrian and his reps can address each caller by name and have all policy information pulled up before even speaking to the client. If more freedom with higher revenue and client retention is your goal, Call DYL today at 855-357-9249 for your 1 on 1 demo!