Insurance Sales Automation
With Keith Zabrocki, Inner Circle Elite & Leaders Forum Allstate Agent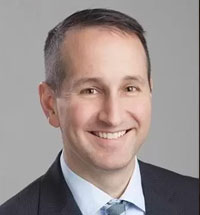 Keith Zabrocki
Inner Circle Elite
Leaders Forum
Allstate Insurance
---
With no prior insurance sales knowledge, Keith had to work overtime by trial and error to earn the coveted position of Allstate's Inner Circle Elite agents. He's built a winning structure from the ground up, using innovative techniques to generate lucrative leads and build a strong, effective team. Keith's focus these days has been generating leads through popular Facebook campaigns.
In this exclusive webcast with DYL, you'll learn Keith's methods for:
• Generating your own leads
• Maximizing profit through automation
• Being the "first to the party"
• Cutting out the lead middle man, increasing profit potential
• Using DYL software to simplify, organize and streamline
• Generating business through 3 major channels
• Using social media for lead generation
• Building a transparent and accountable team
Features - Smart Sales Workflows For Your Agency:
• Track progress for communication with every customer
• One-click followup for phone calls, emails, and SMS messages
• Identify your highest priority leads and close them sooner
Call to get more information from a sales specialist.
1.855.357.9249
Or, fill out your information to have one of our sales professionals contact you.
Learn firsthand how DYL Business Phone Service has elevated this agency to the next level, professionally. Keith uses the workflow feature to set reminders and follow up with clients to ensure crucial documents are signed and returned and to guarantee every lead is exhausted. Importing data from multiple platforms like Facebook, Wufoo and eAgent becomes simple and vital for efficiency and communication. Learn how automation of the sales process has brought Keith the volume he needs to be successful. If more freedom with higher revenue and client retention is your goal, Call DYL today at 855-357-9249 for your 1 on 1 demo!