Reaching #1 in District
With Zachary Schneiderman,
#1 Farmers Agent in his district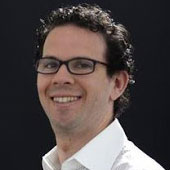 Zachary Schneiderman
Agency Owner
Farmers Insurance
---
Starting out in the insurance business in 2011, Zachary began by using Velocify and 5 different systems to work one lead and training his staff was almost impossible. He quickly noticed he needed to streamline and simplify his calling and business platform to become successful. He now has 5 employees working on telemarketing and lead management. He credits automation, in part, for his overwhelming success.
In this exclusive webcast with DYL, you'll learn his methods for:
• Building a transparent and accountable team
• Creating new business through lead generation & referrals
• Writing more policies with minimal effort
• Sales process automation
• Old lead follow-up
• Effective text message marketing
• Tweaking leads according to criteria
Call to get more information from a sales specialist.
1.855.357.9249
Or, fill out your information to have one of our sales professionals contact you.
Zachary wholeheartedly believes that automation is key to building and retaining a successful client base and team. Learn Zachary's favorite DYL features and how he used them to benefit and grow his business into one of the leading Farmers agencies. DYL seamlessly integrates with your existing software to make populating complicated forms simple and straightforward. Optimize your phone system for the ultimate business platform. Learn how Zachary utilizes other DYL features to run his agency such as; Autodialer, texting, call recording and data tracker. Streamline and simplify while simultaneously increasing your revenue and public image with DYL Business Phone Service. Call DYL today at 855-357-9249 for your 1 on 1 demo!