Training Top Performers
With Joseph Puckett,
President of Operations with Craig Wiggins Allstate & cofounder of Agency Sales Academy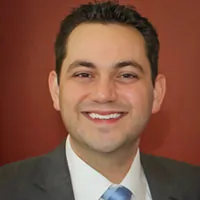 Joseph Puckett
President of Operations
Craig Wiggins Allstate
---
Starting out with Allstate in 2009, Joseph Puckett quickly grew his business from 2 locations and $10 million in sales to 4 locations and $32 million in sales. He now sports 19 team members and co-founded Agency Sales Academy to help agents and their staff improve their production and sales process. When he first opened his agency, he used Fonality and quickly knew he needed a more comprehensive, simplified system.
In this exclusive webcast with DYL, you'll learn his methods for:
• HERO Coaching
• Team member motivation and reward system
• Writing more policies with minimal effort
• Pyramid of expectations
• Discovering ideal traits for candidate screening
• Automation of the review process
• Acquisition process
• Agency Sales Academy training
Call to get more information from a sales specialist.
1.855.357.9249
Or, fill out your information to have one of our sales professionals contact you.
Joseph is a firm believer that building a quality and accountable team leads to success; both in contracts written and building business. Learn his favorite DYL features and how he used them to benefit and grow his business into one of the leading Allstate agencies. DYL seamlessly integrates with your existing software to make populating complicated forms simple and straightforward. Optimize your phone system for the ultimate business platform. Learn how Joseph utilizes other features to run his agency such as; Call recording, texting and data tracker. Streamline and simplify while simultaneously increasing your revenue and public image with DYL Business Phone Service. Call DYL today at 855-357-9249 for your 1 on 1 demo!