Generating Insurance Leads
With Anthony Aguilar, A Premier Allstate Agent, founder of The Tribe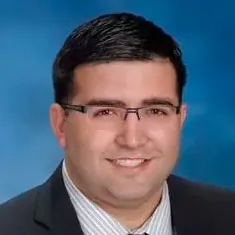 Anthony Aguilar
Agency Owner
Allstate Insurance
---
Founder of The Tribe agency, Anthony uses the methods he's developed in FaceBook ads to help other agents navigate the tricky world of social media advertising. He believes in setting goals and budgets to achieve those goals. Many agents begin seeing results after 2 weeks of working Anthony's FaceBook ad program. He walks us through his process and how to set yourself up for lifelong success with minimal out of pocket expense.
In this exclusive webcast with DYL, you'll learn his methods for:
• Customizing Wufoo forms for optimum results
• Building a transparent and accountable team
• Creating new business through lead generation & referrals
• Boosting employee morale
• Making FaceBook your #1 exclusive lead source
• Writing more policies with minimal effort
• Building 2 way relationships for better referrals
• Lowering the amount spent per lead
• Optimizing distribution of leads
Call to get more information from a sales specialist.
1.855.357.9249
Or, fill out your information to have one of our sales professionals contact you.
Anthony is a firm believer in making and sticking to goals on amount of leads and expenditure per lead. Always keep your budget in mind, it can be easy to overspend. Learn Anthony's favorite DYL features and how he used them to benefit and grow his business into one of the leading Allstate agencies. DYL seamlessly integrates with your existing software to make populating complicated forms simple and straightforward. Optimize your phone system for the ultimate business platform. Learn how Anthony utilizes other features to run his agency such as; office statistics, lead management, telemarketing auto-dial and Wufoo integration. Streamline and simplify while simultaneously increasing your revenue and public image with DYL Business Phone Service. Call DYL today at 855-357-9249 for your 1 on 1 demo!