The Secret to Internet Lead Mastery
With Pat Sprague, Multi Award Winning Allstate Agent

(Inner Circle Elite, Honor Ring, Circle of Champions and Elite Performance Award)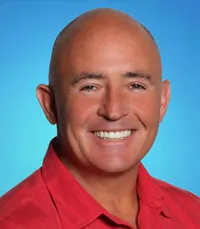 Pat Sprague
Agency Owner
Allstate Insurance
---
With multiple office in Washington State, Pat Sprague has earned multiple Allstate Insurance awards including the Inner Circle Elite, Honor Ring, Circle of Champions and the Elite Performance Award. With such a rich award history, Pat has a unique approach to lead generation and mastery. We sat down with him to discuss some of his avenues and secrets to running a successful agency, or in his case, agencies.
In this exclusive webcast with DYL, you'll learn Pat's methods for:
• Building the best relationship with client
• Generating cross sales techniques
• Developing a winning "attitude"
• Avoiding costly mistakes when buying leads
• Writing more policies with less effort
• Utilizing software to optimize lead effectiveness and potential
• Streamline and organize staff with DYL software
Call to get more information from a sales specialist.
1.855.357.9249
Or, fill out your information to have one of our sales professionals contact you.
As the first DYL customer ever, Pat believes our business phone system simplifies and maximizes time spent in the office. DYL will streamline agency procedures while simultaneously increasing your revenue and public image. Following up on leads with various communication platforms is simple and straightforward, no more leads slipping through the cracks. Access client files and work anywhere there is an internet connection; no need to be chained to your office. If more freedom with higher revenue and client retention is your goal, call DYL today at 855-357-9249 for your 1 on 1 demo!