Agency Expansion Tips
With Oscar Neri, Fiesta Insurance Agency Owner with 33 locations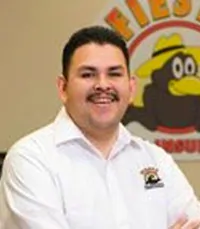 Oscar Neri
Agency Owner
Fiesta Insurance
---
Oscar Neri set a goal to expand to 3 agency locations within 5 years, he easily crushed and surpassed those goals landing at 33 locations in just 11 years. He began searching for a way to record all calls with his clients without paying a fortune. He found DYL at an insurance convention and quickly found much more than simply call recording. Learn his tips for agency expansion in this interview.
In this exclusive webcast with DYL, you'll learn his methods for:
• Advantageous marketing; make the most of your money
• Building a efficient and accountable team
• Using software to managing effectively
• Writing more policies with less effort
• Using multiple platforms to work leads
• Tracking and implementing effective marketing tools
• Use workflow to track employee habits and productivity
• Successful cross sale techniques
Call to get more information from a sales specialist.
1.855.357.9249
Or, fill out your information to have one of our sales professionals contact you.
Oscar focuses on marketing within a 2 mile radius of each new office, making a statement in the local community. His advice for new agents would be "it takes money to make money". When considering the potential benefit to your business, always invest into automation and efficiency. DYL Business Phone Service has designed a complete integration system with the unique ability to instantly & smoothly transfer client records between your phone system and your existing software, manage leads and quickly analyze agency data and statistics. If more freedom with higher revenue and client retention is your goal, call DYL today at 855-357-9249 for your 1 on 1 demo!